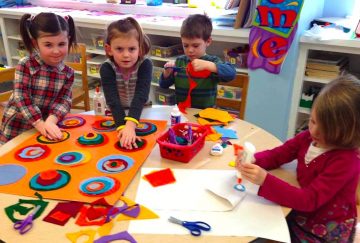 Most of us know that exposing art to children beginning at a young age is important for their development. But we decided it would be interesting to hear the impact that art has on children from a preschool teacher. So we asked Kathy Dickerson, of West Side Nursery School, to tell us how she sees art impacting her students' growth.
"Children's art has a certain charm and naiveté that makes it extra special.  Sometimes children's artwork is about the process, such as finger painting, and other times it is about the finished creation, such as a self-portrait.  I know that the little ones love to come to my art table and watch me "demonstrate" and talk about the project of the day.  Mixing colors and dipping brushes into paint is so satisfying.  I tell them there is no right or wrong way to make a creation.  All will be different and all will be perfect.
While the creative process stimulates the left side of their brains and helps with fine motor skills, it's really about having fun with color, line, and texture.  It also makes the children feel good about themselves when they come to school and see their work displayed on the bulletin board.  Creating art builds positive self-esteem.  The children are always quick to point out their work to mom, dad, or a babysitter.  The art on the walls at West Side creates smiles for the artists and the viewers.  It is a wonderful gallery to admire every day!" – Kathy Dickerson
Here are 9 ways that art enhances a child's life:
1. There's no right or wrong answer.
Most of what children study in school results in a right or wrong answer. But with art, there is no right or wrong answer; they have the freedom to explore. One of the things that the children love to do the most is paint freely. They love to have time to mix, splash, and explore with the paint on the paper. When we just set them free with no boundaries, the results are often beautiful and mesmerizing!
2. It develops fine motor skills.
As an adult, we take for granted how much skill is involved in holding a pen or pencil (or these days, typing on small keys!) These fine motor skills develop in preschool. The ultimate accomplishment: using scissors, no easy task to learn. It comes with some guidance and practice.
3. Everyone is beautiful in different ways.
Children always love to draw pictures of themselves and their family. They like to compare what's the same and what's different about each child's family. Below are life-sized paintings that they made. Mrs. Dickerson traced each child lying on the ground and cut them out. Then, the children painted their own faces and bodies.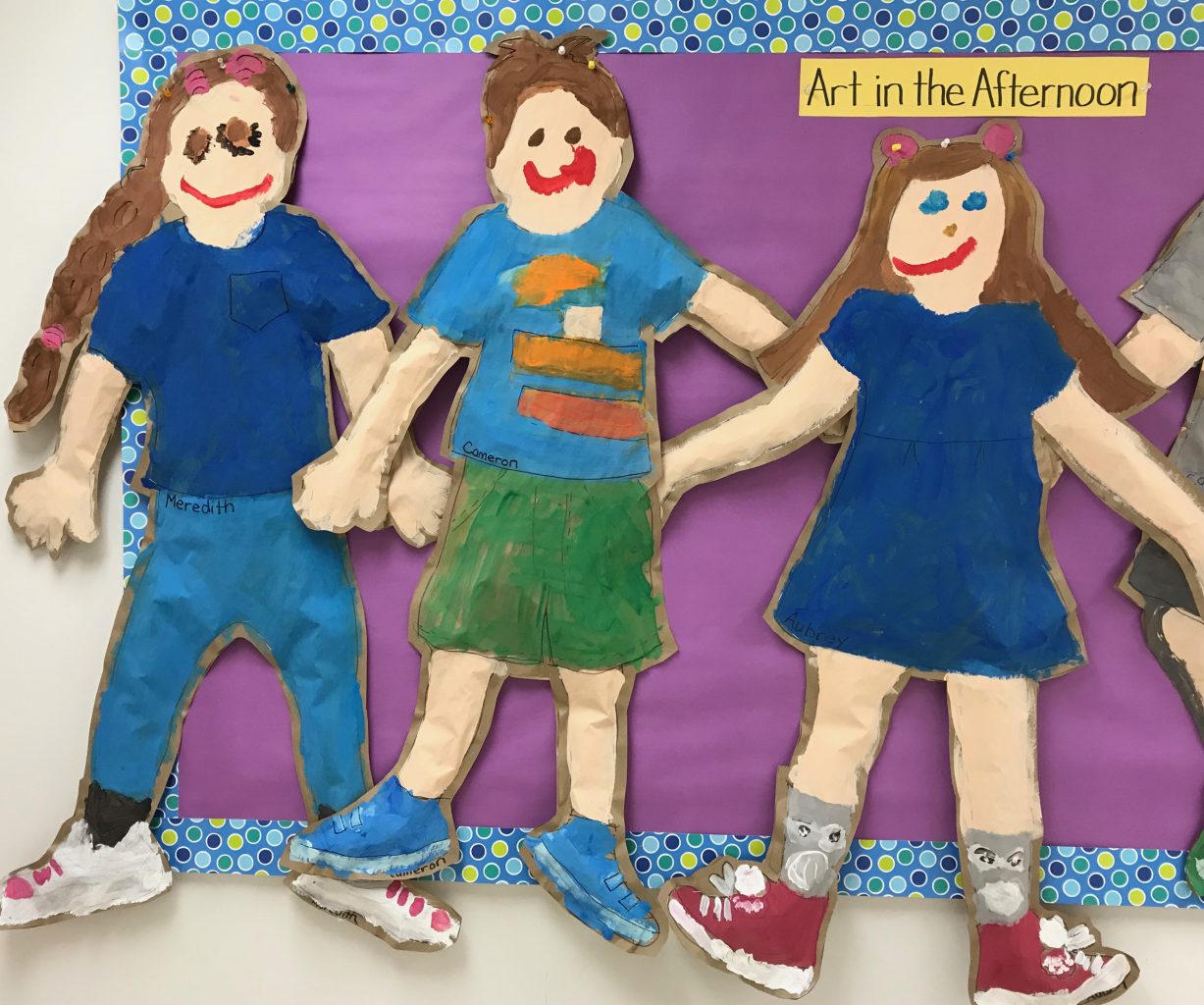 4. Art encourages children to study the world around them in depth.
Most children paint and draw from memory; they rarely look at what they are drawing. Usually when you ask them to draw something, they draw what they think something looks like rather than looking at it. When they draw themselves, they draw what they know: the color of their hair and eyes. In the two projects below, Mrs. Dickerson asked the children to draw self-portraits using mirrors. 
5. We all see the world through different eyes.
One of the most meaningful lessons that children learn through art is that just as two people might interpret a situation differently, each one of us sees and focuses on what's around us differently too. Below are two drawings of the same still life: a vase with flowers on a table. While the reference was the same, each child's interpretation was vastly different!
6. Art inspires problem-solving.
Children love to use recycled objects to create art. When a child is given a familiar object, like the milk container, and asked to repurpose it, not only does it challenge their creativity; it also encourages their problem-solving skills. The children in Mrs Dickerson's class used milk jugs to create bird feeders. When they were cutting the holes in the jugs, they had to think about how big the hole should be so a bird can fit inside, as well as, how and where they could hang it.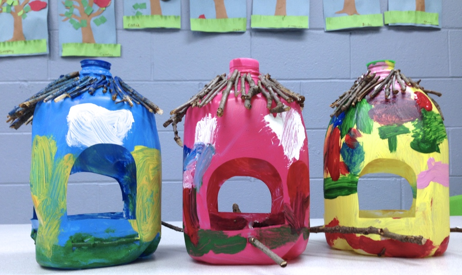 7. Art is therapy.
Drawing, painting, sculpting and molding can be a soothing diversion for the children and gives them some quiet time to draw, reflect, and create. The children love to use their fingers to squish, pound, roll and shape the clay!  These are flattened dishes that were made into people.  Mrs. Dickerson used air-drying clay and painted them the following week with acrylic paint.
8. There are no rules.
Sometimes the most amazing creations are the spontaneous ones: the ones where there is no assignment or demonstration. The children are just left alone with their paper, paint and wonder and draw whatever their imagination comes up with. That world has no rules. A cat can be pink. Your hair can be purple.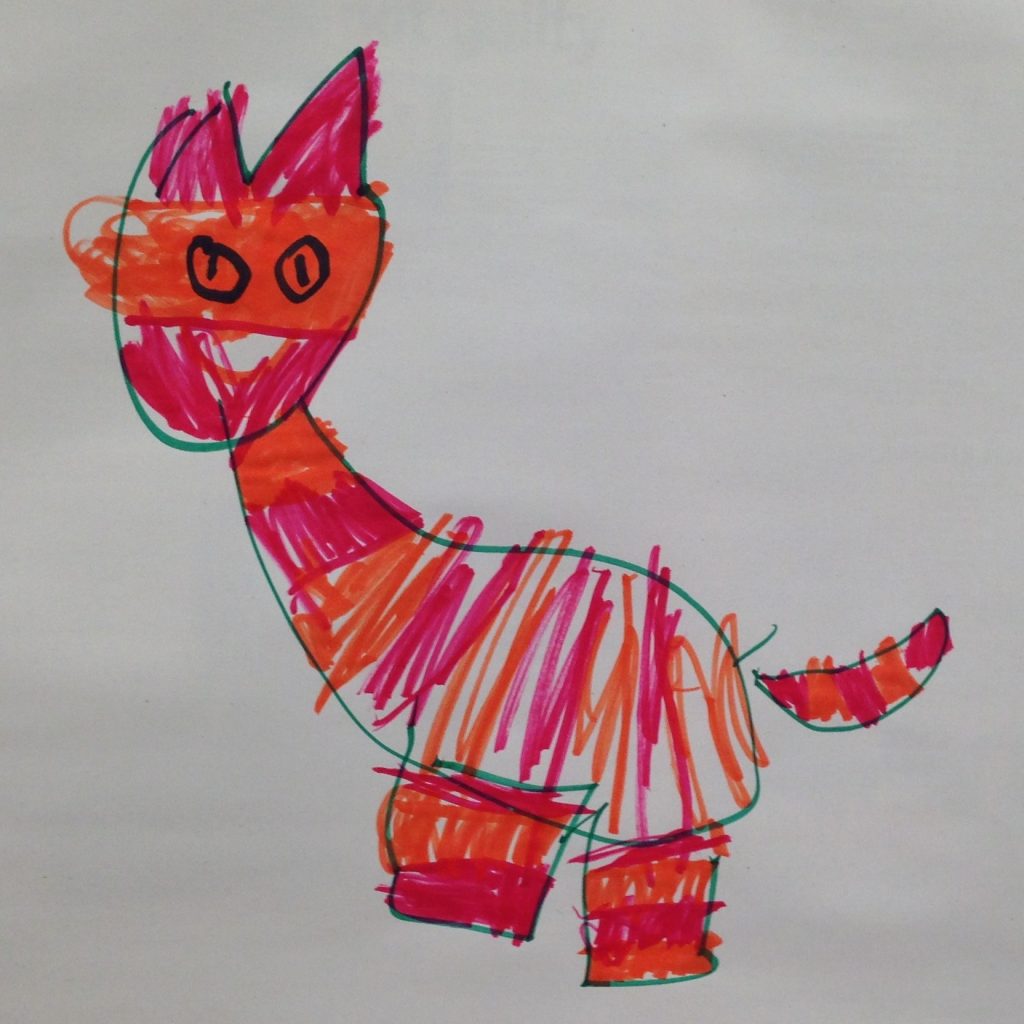 9. It teaches them about the world around them.
It might surprise some people just how much these little brains retain. Tell them the story behind art–why the artist painted it and what was happening in the world at that time–and they will begin to develop an understanding of the world around them and how it came to be that way.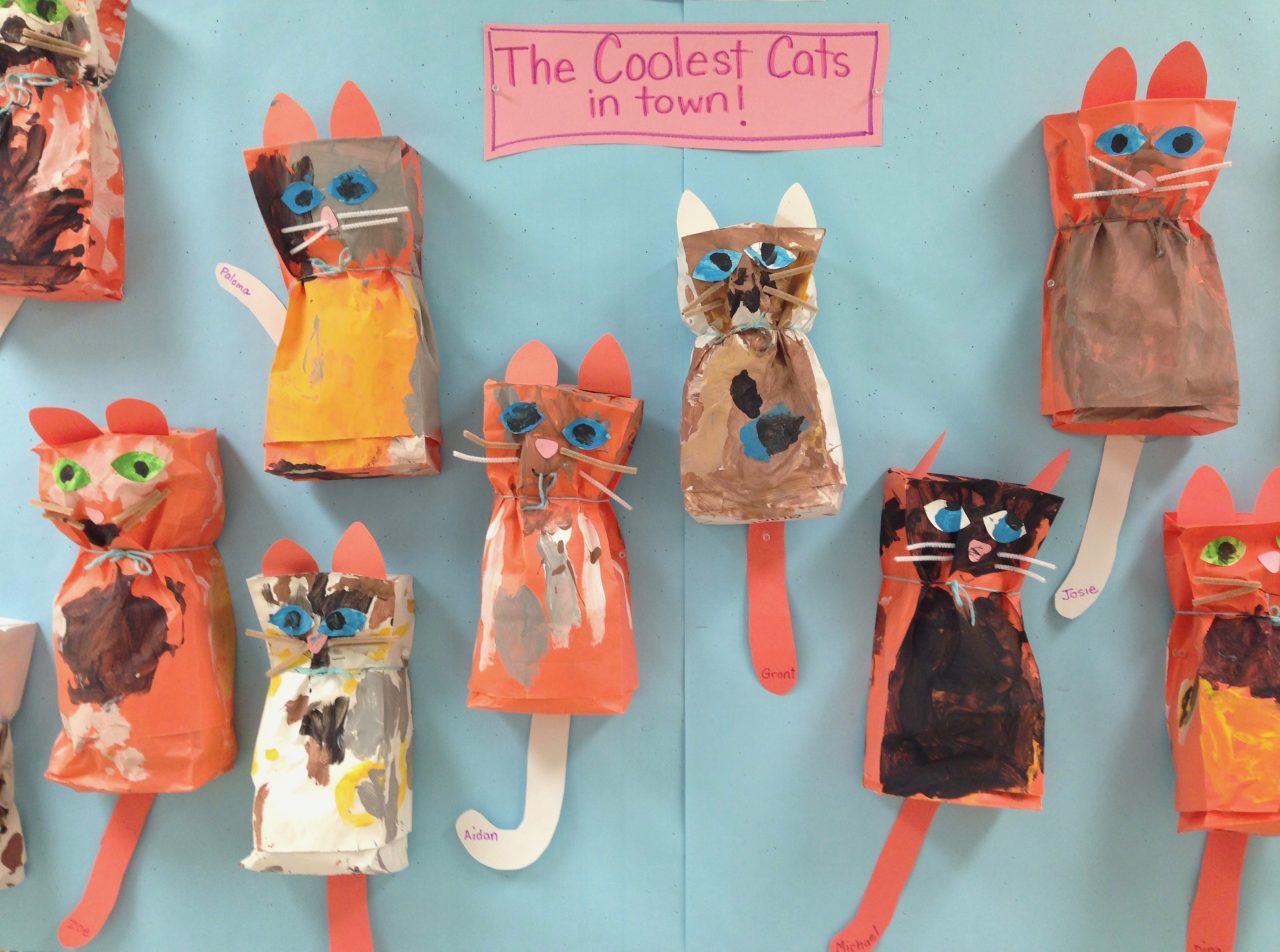 To learn more about West Side Nursery School and their programs for children ages 2 to 6,
check out their website.
---
Our Favorite Books for Little Ones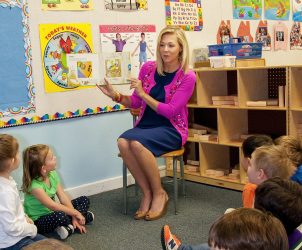 ---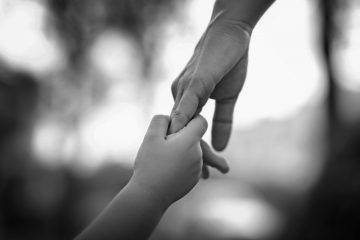 ---
5 Lessons My Children Learned from Hatching Baby Chicks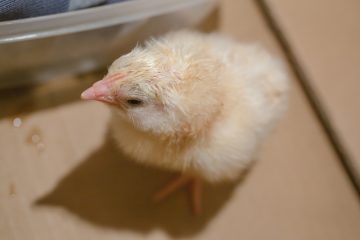 ---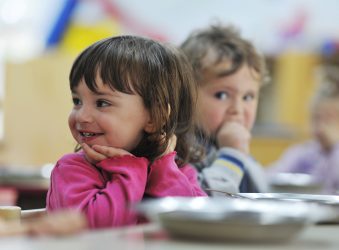 ---
Oakland Giant Farmer's Market: If You've Never Been, You Need to Go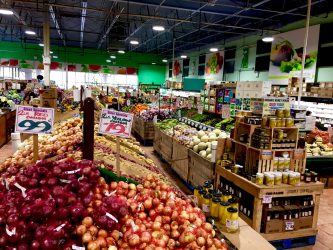 ---
Leon's Just Keeps Getting Better