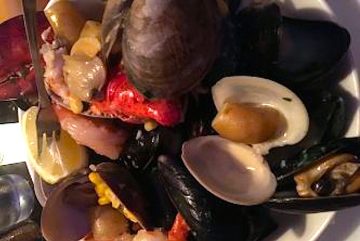 Sitting at 850 Franklin Avenue in Garden City, is one of the town's most beloved hot spots: Waterzooi Belgian Bistro and Oyster Bar. My girlfriends and I have been coming to this restaurant for years. We particularly loved their atmosphere and spent many an evenings giggling and gossiping over a yummy cheese fondue.
Since then, I have ditched the happy hour scene and now favor the restaurant for dinner. It has, by far, the most extensive menu of mussel pots that I have ever seen. I couldn't decide which type to get – either the Bouillabaisse, shrimp & lobster, in a saffron tomato crab broth or the Homard, creamy lobster sauce & scallions. What I did decide to have was neither; I totally "went" for it and ordered the Waterzooi: Pan roast of lobster, jumbo shrimp, little neck clams, mussels, baby yukon golds, sweet corn, creamy tarragon fennel broth. As you can see from the photo, it was a pretty dish that could've served more than one.
Somehow, I managed to eat it all and let the table dip their bread into my remaining broth. My friends ordered mussels and everyone at the table left completely satisfied. As far as drinks go, they have an extensive selection of featured ales and beer on tap. And of course, a fully stocked bar. If you haven't had the opportunity to try this restaurant, I urge you to give it a shot! Take a break from shopping at Roosevelt Field or Lord and Taylor and make your way down Franklin Avenue. I promise you it will be worth the trip!
Waterzooi Belgian Bistro and Oyster Bar, 850 Franklin Avenue, Garden City, NY.
---
Where to Find the Best Meatballs on Long Island.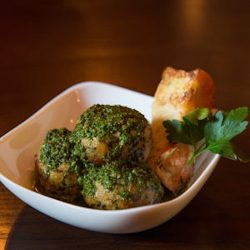 ---
A Taste of France Right Here in Long Island.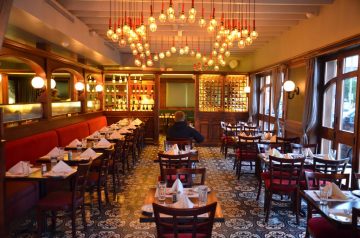 ---
Find Out Thea's Favorite Mexican Restaurant on Long Island.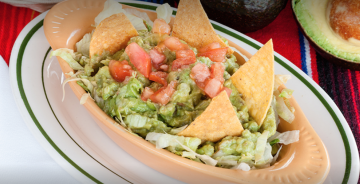 ---
Is Chocolate…Really Good For You!?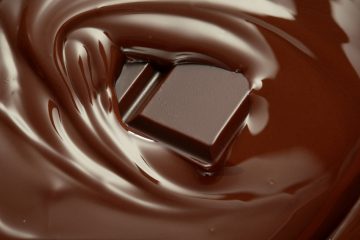 ---
Find Out How You Can Help Save Turn of the Corkscrew, Books and Wine!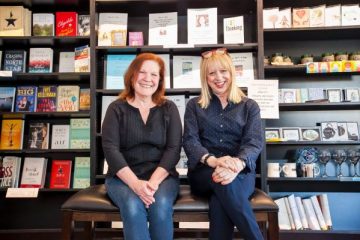 ---
Find Out Thea's "Go to" Spot for Succulent Bbq in Rockville Centre.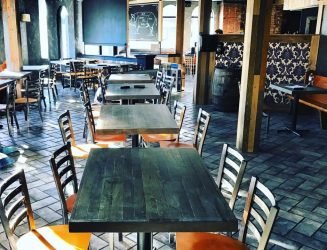 ---
Are the Studies True: Is Red Wine Truly Good For You?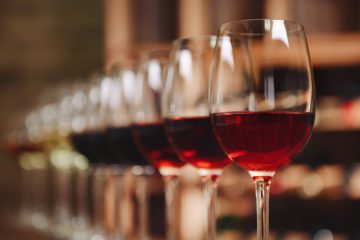 ---
Oreo Fudge Brownie: Taste of Heaven: