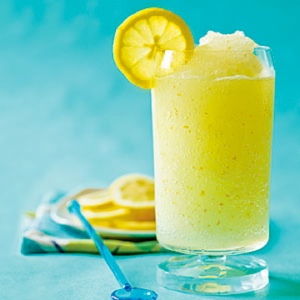 COASTALLIVING.COM June 2012
If you're like me, you have wondered what to do with that bottle of limoncello sitting in your cabinet… or better yet, freezer.  Skimming the pages of this past June's issue of Coastal Living, I was thrilled to discover this ultra-refreshing recipe using limoncello as it's featured ingredient.  I recommend doubling the recipe and possibly even adding a bit of water (or more ice) if too sweet.
---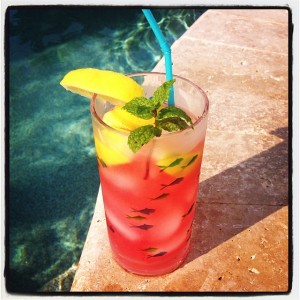 ---
Why is Everyone Crazy About Kale?!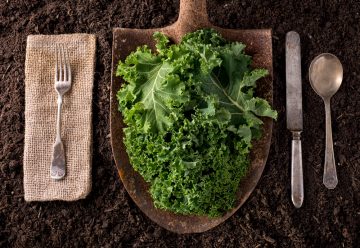 ---
Should You Add Apple Cider Vinegar to Your Diet?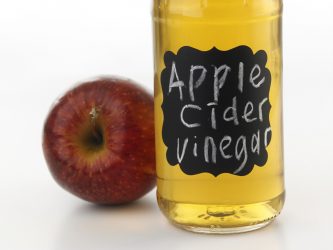 ---
Watermelon Lemonade–Spiked ot Not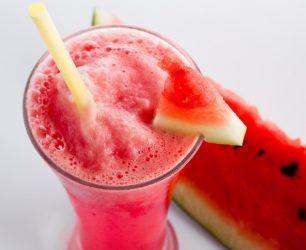 Size:

makes 3 1/2 cups



Ingredients:
1/2 cup sugar
1 tbsp lemon zest
3 cups ice cubes
1/2 cup fresh lemon juice
1/2 cup limoncello liqueur
Garnish: lemon slices



Directions:




Combine sugar and 1/2 cup water in a small saucepan, and cook over medium heat, stirring often, 3 minutes or until sugar dissolves.  Remove pan from heat; stir in lemon zest.  Let cool to room temperature, about 30 minutes.

Stain mixture through a fine wire-mesh sieve into a blender, pressing solids with a wooden spoon to extract liquid.  Discard solids.

Add ice cubes, leon juice, and limoncello to blender and process until smooth and slushy. Garnish with lemon slices, if desired.  Serve immediately.  Makes 3 1/2 cups.
---
Chocolate Chip Cookie and Oreo Fudge Brownie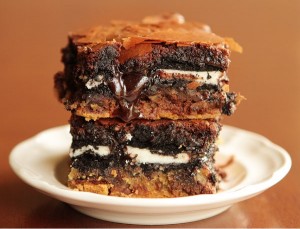 ---
Why is Everyone Crazy About Kale?!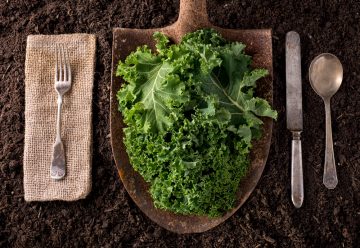 ---