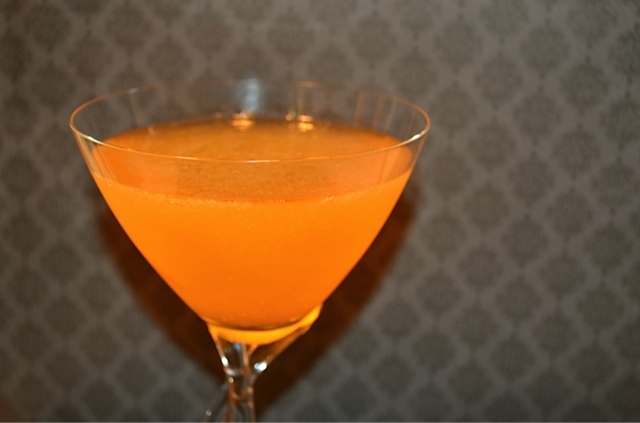 prepared by and photo by Emily Doscher

Another amber, autumnal, apple, aperitif.

Size:

makes 2



Ingredients:
1/2 cup vodka
1/4 cup thawed frozen apple juice concentrate
4 tsp Calvados
4 tsp fresh lemon juice
Ice



Directions:




Combine vodka, concentrate, Calvados and lemon juice in a cocktail shaker; add ice.  Cover and shake vigorously.  Strain into Martini glasses and serve.