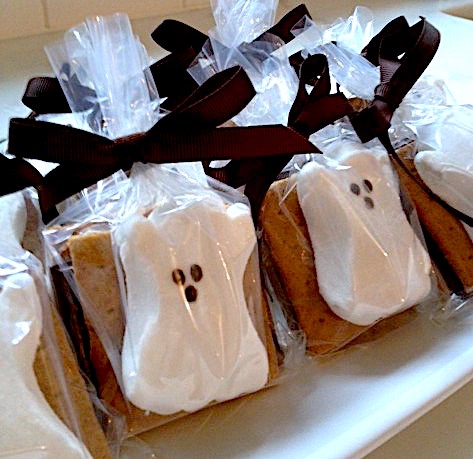 Ok, so it's not the healthiest of snacks but it sure is the cutest. It is Halloween after all. I came across this idea after seeing it at a store and I decided I could make this at a fraction of the cost they were selling it. I am taking it to a Halloween party for kids as my hostess gift.
Ingredients
• Graham crackers
• Hershey's bars
• Peeps marshmallow ghosts.
Directions:
Slice the graham crackers with a serrated knife. Place half a Hershey bar in between. Slide it into a small cellophane bag with a ghost peep on top and tie it with a ribbon. You now have the cutest hostess gift at the party or a great treat for ghosting.