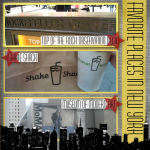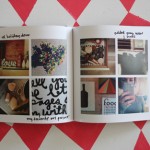 If you're like most, you have a computer full of photos, a cell phone full of the same, and haven't printed them in years, yet you keep on photographing. Start a yearly yearbook. Throughout the year, when you download photos from your camera, put them in their yearly folders. Once a year, compile the past year's photos, edit them down a bit, and throw them all in a book in chronological order. Or make an album for each kid, one for you to keep. Realize that each child does not have to have an album for each year of his/her life. You can use several print-your-own-book companies, here are a few I've discovered.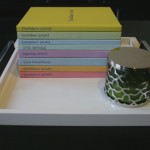 Blurb combines ease of use, creativity and quality to make long-lasting, memorable photo books. With one of the most streamlined creative processes that combines quick uploading and intuitive photo books design tools and applications with helpful tips and book ideas found throughout the process, you can't go wrong. Multiple demos and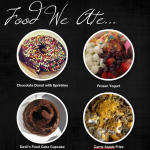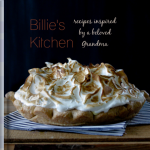 tutorials are available, showcasing the potential that Blurb photo books offer. Another selling point is the ability to have matte finished photo paper and a matte finished image wrap cover. You will be able to craft photo books to your specifications, with special considerations for travel, weddings, cooking, family history and others. Photo books are available in five sizes, 7×7-inch, 8×10-inch, 10×8-inch, 12×12-inch and 13×11-inch. Custom logos, photo and graphic covers, linen and leather and other material bindings are available for increased photo books customization. You can also make Instagram books. Instagram books are printed in small square format (7 x 7 in / 18 x 18 cm), and start at just US $10.95 for a 20-page, softcover book.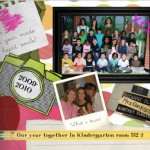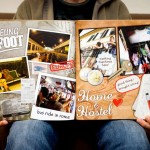 Mixbook is Great for Digital Scrapbook Enthusiasts. the flexibility of designing my own layouts. It reminds me a lot of the traditional scrapbooking, but so much more efficient and cheaper. The standout feature of Mixbook's software are their embellishments and clip art. Mixbook would appeal especially to traditional scrapbookers who have made the transition to digital scrapbooking as it has the most scrapbook-look out of all of the photo book companies.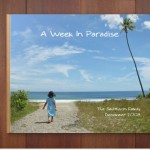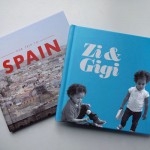 Other photobook websites to look at are MyPublisher, Picaboo, and Kolo (awarded best photo book of 2012). An avid scrapbooker, PhotoBookGirl reviews all the photo books out there, and gives you tips and discounts. Since your project has likely waited a number of years, you also have some time to get these done. This can be fun if you don't self-impose a strict deadline. Make an hour-long date with yourself to work on photobooks, complete with coffee and biscotti, every day, weekend or whatever works with your schedule.