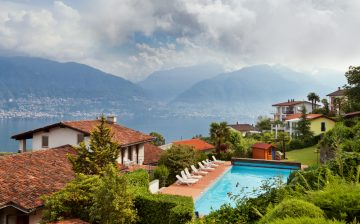 Why bother with a vacation rental when you could just get a normal hotel room? For the savings, certainly. But also because the houses and apartments can be far roomier than hotels, which is great for families. Many conveniences of home, from big things (a kitchen, say, that lets you save money by eating meals at home) to smaller things (a washer and dryer, a nightlight, or a shelf of children's books). In additional to the well-known VRBO.com and Homeaway.com, here a list of ones you may never have heard of.
Helps connect people who are looking for accommodations with those who are looking to rent out their places. If you're fairly flexible about lodgings, you can find lovely, inexpensive, and ideally located residences. Airbnb uses an elaborate system of checks and balances to ensure a positive experience. The listings are thorough, with loads of interior and exterior photographs, area maps, comprehensive lists of amenities, and in some cases, a 360-degree street-level view. There are helpful reviews from previous guests—all legit, since the site won't let you review a place you haven't visited. When you book your stay, you pay using a credit card or Paypal, but Airbnb doesn't process the transaction until a day after you check in, so you have time to notify them if something's wrong.
With some 40,000 listings in more than 3,700 destinations (mostly in Europe and Asia) Roomorama.com is a good site for travelers headed abroad. Though individual homeowners can list apartments or even a spare room, 70 percent of the available properties are second homes that are handled by a management company. In addition to searching by destination, price and other filters, travelers can post what they are looking for so hosts can make an offer. It also has a perks program that offers discounts on local services like guided tours, spas and restaurants. Roomorama asks guests and hosts for a scanned photo ID and assigns "certified host" icons to profiles of those who have been well reviewed. To ensure that hosts are held accountable and maintain a level of quality, travelers receive a code upon booking. If everything is in order on arrival, the traveler presents the code to the host and Roomorama releases the payment.
This site has 8,000 vacation-home listings posted directly by owners. Most properties are in the U.S. and Canada, with an ample selection at ski resorts—and more than 300 in the Canadian Rocky Mountains.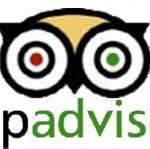 TripAdvisor.com/vacationrentals
Better known as a hotel review site, TripAdvisor has teamed up with several vacation rental sites, including FlipKey.com and HolidayLettings.co.uk, to offer more than 200,000 listings, mostly in the United States and Europe, particularly Britain. For obsessive vacation planners who want to go beyond a basic rental search, the site offers various tools, including a calculator to compare the potential savings of a rental versus a hotel, as well as destination forums. As on HomeAway, you can easily narrow searches by a number of preferences or view properties on a map, and there are no upfront booking fees. And like Airbnb, linking a Facebook account enables users to see if friends have written a review. In addition, travelers can post their own photos of rentals they've booked through the site, offering more transparency on the quality of the rental.
While the volume of listings (200,000-plus) in this directory is impressive, the results will mix regular hotel and inn rooms with vacation rentals—so make sure to uncheck the "Hotels" and "B&Bs" boxes in the search function.
This is technically an international management company with exclusive access to 20,000 individually owned properties. The majority of listings are in 55 major resort areas in North America, which means the site is heavy on ski and beach vacation spots. For 30,000 more rentals throughout Europe, click over to ResortQuest's partner site interhomeusa.com.
And When You Book Your Flights, Consider Hiring an Expert to Book Your Flights.
Ever considered a Culinary Get-Away? We have Some Tips on Finding the Perfect Culinary Vacation.