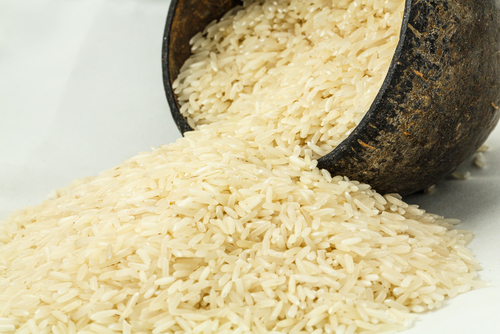 I was in Jamaica in January and fell so in love with the coconut rice, I tracked down the chef and demanded the recipe. Of course, I did this after drinking much rum, so I wasn't sure I would remember. Surprisingly, I did. My kids love it. It is wonderful with chicken and seafood. Hope you enjoy, mon!

Size:

6-8 side dishes



Ingredients:
Kasmati rice 3 cups
1 can coconut milk
1 can sweet corn
1 1/2 cups sweetend coconut flakes
2 tbsp butter
sea salt to taste



Directions:




Make rice according to package directions, substituting one can of coconut milk for the equal part of water.
While rice is simmering, sauté corn and coconut flakes in 1-2 tbsp butter over low-medium flame for about 5 minutes. Stop when some of the coconut starts to brown.
When rice is done, add corn and coconut mixture. Add sea salt to taste.