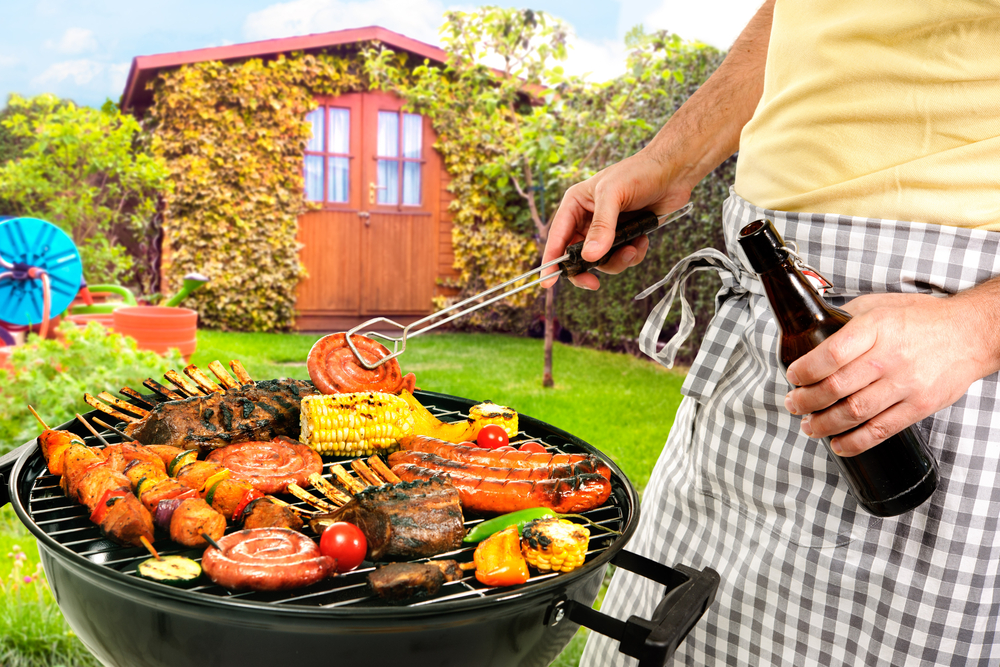 I love BBQ season and not just because it means the hubby does the cooking but I really do love grilled anything. Fortunately for me, we are an adventurous eating family so BBQ isn't just hamburgers, steaks or hot dogs (and thank goodness for that). It's no new news that all that heavy red and nitrate laden "meats" are not good for us. Add to that the sugar -loaded sauces and condiments plus creamy BBQ standard sides and the heart starts working overtime just thinking of it. Have no fear; I've got some simple tips to keep your BBQ tasty AND heart-friendly.
Try Alternatives

to the heavy red meat, sausages, and hot dogs. Try Lamb, a tasty lean red meat that won't clog your veins. Consider grilling big ole' Portabello mushrooms. With the right seasonings, they are delicious and have great texture, very similar to meat.
Try seafood such as shrimp, fish, scallops, and other shellfish. These grillable proteins are so much healthier, and quick to make.

Make your own sauces

so you can control the amount of sugar and salt OR avoid sauces altogether and use rubs of herbs and spices (made by you of course).
Lighten your sides by avoiding heavy carbs like white bread and buns or creamy salads (potato or pasta), fries or chips. Grilled veggies are so yummy and can be thrown on the grill with minimal prep.

Provide a crudité

for snacking. A variety of raw, crunchy, crispy and cool veggies can really hit the spot while waiting for the main course, is uber healthy for you AND can prevent you from overeating the not so healthy foods later on.

Have a healthy, high protein snack

or light meal before attending a BBQ. This way, you won't show up starving only to munch endlessly on the bad stuff while waiting around for your meal.
Oh yeah – here comes the broken record part…Space out those libations and drink your water in between.