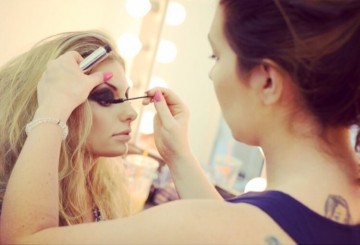 Who wouldn't want to enjoy a glass of Prosecco while getting dolled up? Every Friday in December from 5-9 pm,  Privado Hair Salon will doing just that as part of their Grand Opening on December 3. Privado will be moving from their prior location on Park Avenue to 5 Beechwood Road in the heart of Summit's business district. Salon owner Miberly Cardenas, Mayor Ellen Dickson, members of the Chamber of Commerce, and local clergy will celebrate at a ribbon cutting ceremony at 1pm and invite locals to stop in, take a peak at the new space, and enjoy a drink. 
Cardenas has always had a love for making people feel beautiful. From commuters rushing off the train to moms that need a fresh look, she has a knack for knowing just what to do. Tena Lambrianakos, a long-time customer put it, they know her so well that she can walk in "I don't have to say a word; they just know what I need."
Privado offers everything your hair need: haircuts, color, highlights, keratin, extensions, and blowouts. In addition, Samantha Paige, who joined the salon's staff last year, is an expert makeup artist–she even worked on a Miss USA photo shoot! They even offer evening hours on Thursdays until 9.
They will be open starting December 4 on Tuesdays through Saturdays from 9am – 6pm. 
Privado Hair Salon
5 Beechwood Road, Summit, NJ
(908) 273-2111