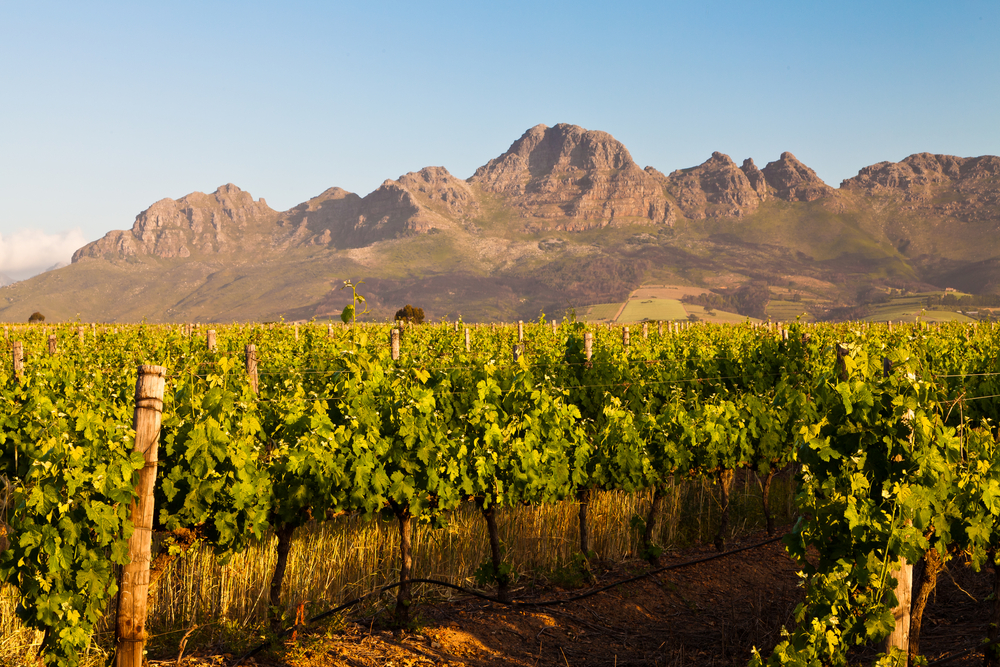 South Africa is home to the Cape Floral Kingdom, a unique biodiversity hotspot with more than 10,000 different species of plants, 70% of which do not grow anywhere else on Earth. To preserve this rare ecological treasure the South African Department of Agriculture certifies all qualifying wines produced with an earth-friendly, sustainable approach.
Joe Wendler of Eastern Wine Distributors says, "The beauty and history of the growing area is astounding. I'm excited that I get to help promote their wines."
"South African wines offer terrific quality and value," said Wine Seller owner Tom Shanley. "After tasting the wines, I was surprised to learn they're so affordable. Plus it's a bonus when you can buy a delicious product that embraces sound ecological practices."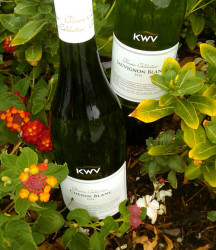 The wine tasting lineup starts with the clean, refreshing 2014 Sauvignon Blanc. It displays complex aromas and flavors of green and red apples, gooseberry, lime pith and wet stones. The Sauvignon Blanc and the 2014 KWV Chenin Blanc are terrific values at just $9.99. The Chenin Blanc displays subtle floral scents with notes of lemon and green apple followed by flavors of melon and lemon meringue incased in a subtle minerality.
Pinotage is a cross between Pinot Noir and the Rhone grape variety known as Cinsaut. The 2013 KWV Pinotage is a rustic, full-bodied red that also over-delivers at the $10.99 sale price. Aromas swirl and evolve from black cherry to toasty nuts, eventually revealing delicate notes of roast coffee. The palate brims with purple fruit flavors reminiscent of plums and berries followed by intriguing echoes of coffee in the finish.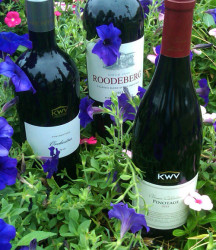 The 2013 KWV Roodeberg is a mixture that's as fun to drink as it is to say. It's made predominantly from Cabernet Sauvignon, Shiraz, and Merlot where it is matured in oak barrels. Aromas of sweet vanilla and shadowy smoke introduce this smooth, medium-bodied red that offers delicious black cherry fruit flavors encased in the luscious jacket of silky oak. Be sure to take advantage of the $10.99 sale price at the Wine Seller this weekend.
The impressive 2010 KWV "The Mentors" Orchestra is the opus of the KWV portfolio. This lush red is an outstanding blend of the five Bordeaux varieties and features rich aromas of cherry, vanilla and a faint smokiness. Impressively complex flavors of ripe cherry and plums swim in a spicy, beefy, peppery broth seasoned with sweet herbs and vanillin oak shadings. The featured tasting price is $24.99.
Want to give Cape Florals a try? The Wine Seller in Ridgewood will be pouring five of Joe Wendler's wines on Saturday the 19th from 4 to 8pm. Joe will be on hand to chat about South Africa and answer your questions about KWV wines.
The Wine Seller, 6 West Ridgewood Avenue, Ridgewood, NJ 07470 •  (201) 444-3300