Find Out What's Happening Around Summit!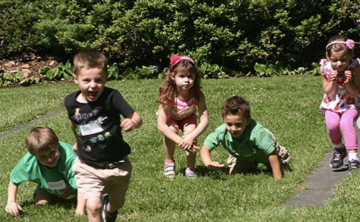 Saturday, March 23 from 9:00 am to 1:00 pm
Make a discovery at the Reeves-Reed Arboretum and enjoy a unique family experience. Drop by the Stackhouse Education Center, any time between 9:00 am and 1:00 pm, on Saturdays for an interactive exploration of nature. Each week, discover a new plant, animal, or environmental topic through experiments, stories, games, and crafts. Borrow an Arboretum backpack loaded with binoculars, field guides, a magnifying glass, and everything else needed for outdoor Arboretum adventure! No pre-registration is necessary. Adults must be accompanied by a child! Get the details.
Reeves-Reed Arboretum, 165 Hobart Ave, Summit, NJ 07901
Free for RRA members. $5.00 per child for non-members.
Spring 2019 Topics
March – Spring Flowers
March 2 – Winter Aconite
March 9 – Crocus
March 16 – "Shamrocks"
March 23 – Tulips
March 30 – Daffodils
April – Terrific Trees
April 6 – Budding Branches
April 13 – No Discovery Saturday Program. Join us for Daffodil Day on Sunday, April 14!
April 20 – Beautiful Blooms
April 27 – NJ's State Tree
May – Feathered Friends
May 4 – Feeder birds
May 11 – Mama Birds (Mother's Day Craft)
May 18 – Woodpeckers
May 25 – Bald Eagles
---
Summit High School is in the News