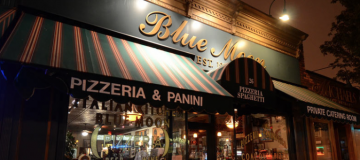 As soon as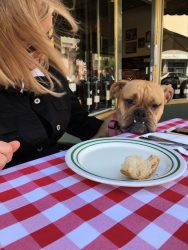 the weather warms up, I eagerly await the day where the local eateries in town finally put out their tables and chairs so that we can enjoy the evening dining al fresco. My favorite pizza spot in town was the first to put out their tables and chairs and bright umbrellas.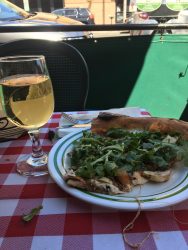 As most of you may know by now, I have three boys that are too old to "baby" so I now dote on my little Stella. She comes with us as often as possible, and Blue Moon has always been welcoming to letting Stella sit out front while we dine. They have a house salad for two that I order each and every time I am there. (I share it with my love, not the dog haha.) The dressing on the salad reminds me of grandma's – she used to serve the salad in the same dish you had your pasta in – thus, the salad always had a mild taste of red sauce. Absolutely delicious. And – two other favorites are their linguine with white clam sauce and their pizza with fried eggplant. This time we went we had the pizza with half pepperoni and half arugula and mushrooms. The service is always with a smile and kind word- and people watching al fresco with a glass of wine in hand is always entertaining! So visit 25 North Park Avenue and land prime real estate in the heart of town and tell them we sent you!
Bon Appetit!
Blue Moon

---
Their Burgers & Shakes Are OVER THE TOP!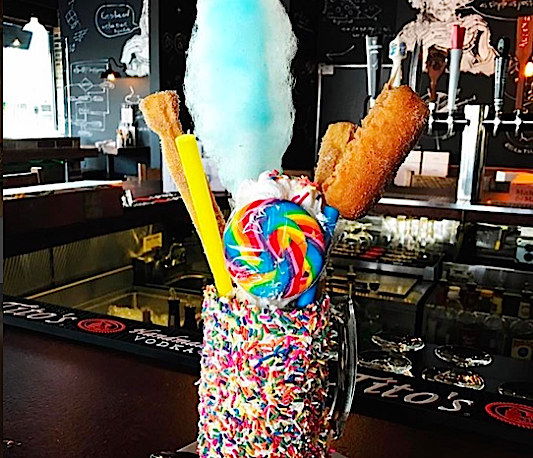 ---
5 Reasons You Every Woman MUST SEE Wonder Woman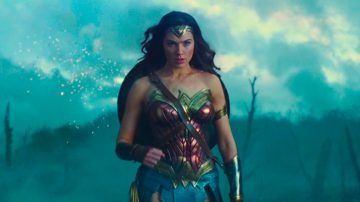 ---
My Go-to Spot for Paninis & Knishes