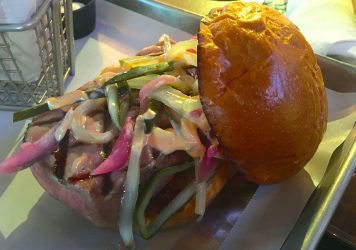 We've heard the talk about Black Tap in the city.
No need to travel any further than Long Island for juicy burgers and completely over-the-top shakes!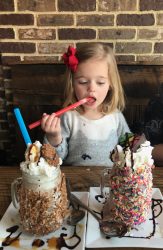 Burgerology has recently opened at 226 Merrick Road in RVC! Lucky US! I had the pleasure of meeting Alexei (named after hockey great Alexei Kovalov) during happy hour the other day. She was more than hospitable and familiarized us with the extensive menu. The service was desirable and the atmosphere very comfortable.
I had a classic build your own burger which consisted of a Kobe beef patty, cheddar cheese, bacon and a delicious garlic aioli sauce. It was cooked to my liking and just the right size for a hungry girl after a long hard day. My love had a seared tuna steak with pickled vegetables and a siracha aioli. We were both more than pleased with our selections. Unfortunately we were too full to have desert, but luckily, my adorable little cousin Mikayla was there earlier in the week and gave it the thumbs up! Even my cousin Jenn said the restaurant "totally lived up to the hype and is a welcome addition to town, and so convenient!" I look forward to coming back and enjoying Alexei's company again very soon!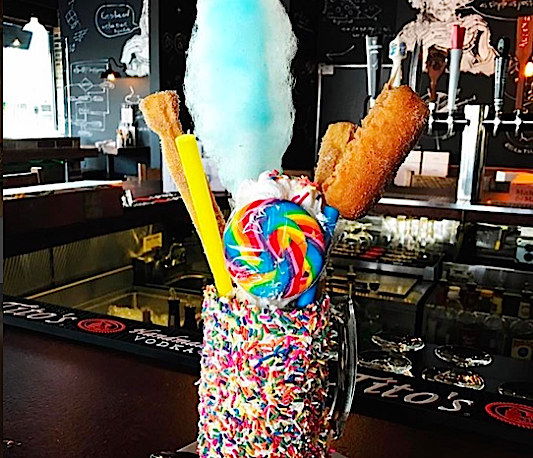 Next time, we will save room for dessert.
---
My Go-to Spot for Paninis & Knishes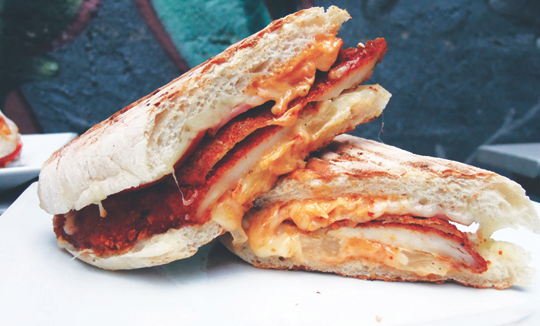 ---
One bite will transport you to a place just shy of heaven:
Chocolate Chip Oreo & Fudge Brownie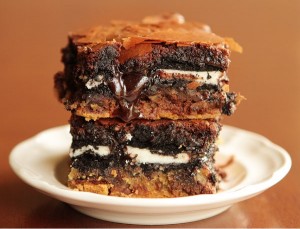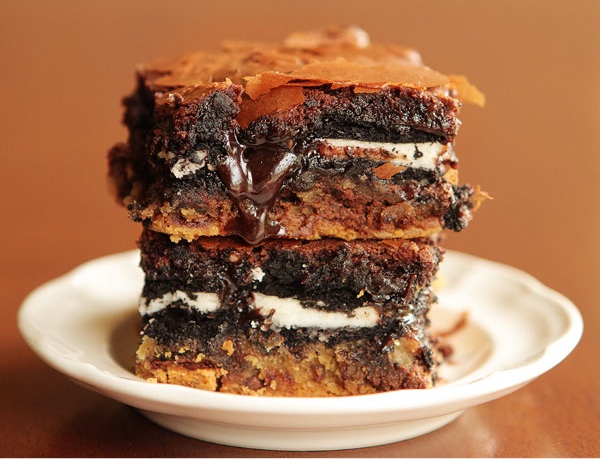 ---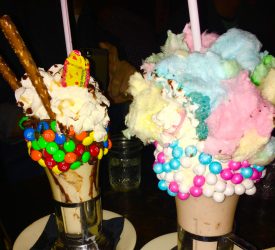 ---
Please Tell Me That Chocolate is Good for Me.