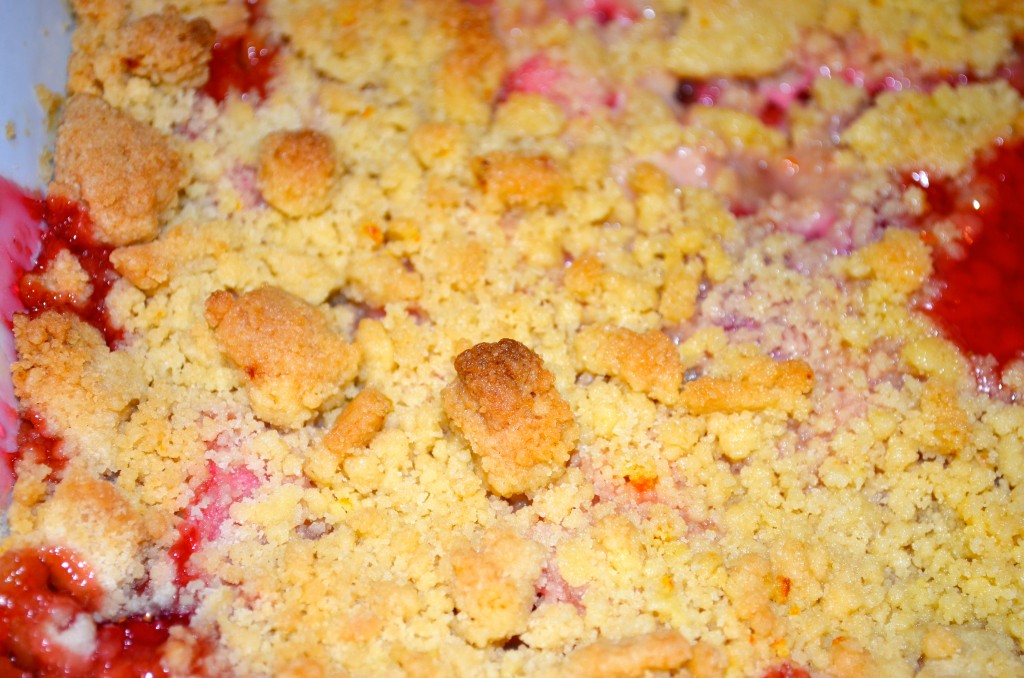 prepared by and photo by Emily S. Downs

Never enough crumble!

Size:

makes a little over 2 cups



Ingredients:
9 tbsp unsalted butter, softened
3/8 cup packed light-brown sugar
3/8 tsp finely grated orange zest
1 1/2 cup all-purpose flour
Pinch of salt



Directions:




Put butter and brown sugar, and orange zest in the bowl of an electric mixer fitted with the paddle attachment (or in food processor).  Mix on medium speed until creamy.  Stir in flour and salt.  Work mixture through fingers until it forms coarse crumbs ranging in size from peas to gum balls.