By Natalie Golub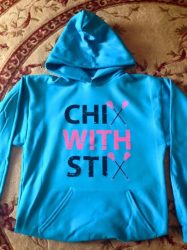 My daughter is going to be a cheerleader this year. Now, I have a good reason to go to the football games at Keller Field. So I wanted to gear up in some cool Westfield gear and I knew just where to turn: Threads By Donna and Samantha! Threads was started by two Westfield moms in 2014. They design custom clothing for Westfield and the surrounding communities. They have fun T's, hats, sweatshirts, blankets and more.
They also do birthday parties, bar/bat mitvah logo designs and apparel for special events. If you're looking for creative, cool Westfield Spiritwear for family, or help planning any custom designs these ladies know their stuff!
Check out their goods: threadsbydonnaandsamantha.com
Threads By Donna and Samantha, 908-377-3097.