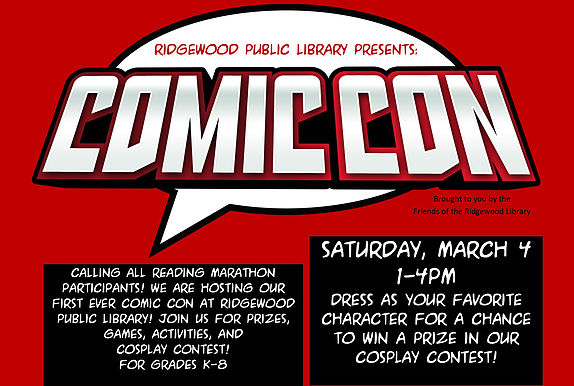 What is your family doing this Saturday afternoon? The Friends of Library is hosting the first annual COMIC CON at the Ridgewood Public Library to celebrate the end of the Reading Marathon month. Come dressed in your favorite costume and enjoy:
• face painting
• comic artists
• raffle prizes
• games – Demo the NEW Gamers Paradise for Nintendo Switch, or go olde school with Atari
• food
• costume contest
Winners to the Middle School Reading Marathon raffle prizes will be awarded.
Ridgewood Public Library.