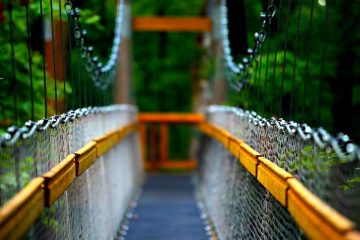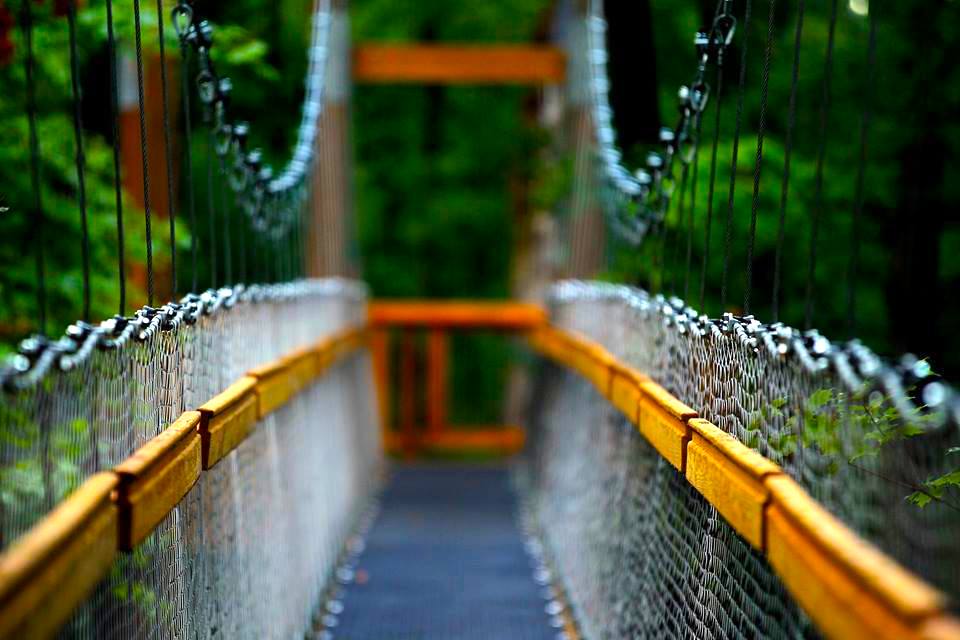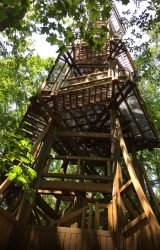 Stuck home for spring break? You can still take a trip locally that will make you feel like you're at the top of an exotic forest…right here in Ohio! The Murch Canopy Walk, at Holden Arboreturm opens April 1. The walk is a 500' long, elevated walkway built 65' above the forest floor! As you walk the canopy, you can take in this unique perspective on forests and the hundreds animals that inhabit them–just keep your eyes peeled!
Next climb the Kalberer Emergent Tower up 120 feet where on a clear day you can see all the way to Lake Erie. Give yourself about approximately 1 hour and half for the walk and to explore.  The Canopy Walk and The Kalberer Tower are about half a mile from the Visitor Center. A round trip visit from the Corning Visitor Center to both structures is just over a mile in distance.
Tip before you go:
if you're a member, tickets are free. Pick up your tickets at the gatehouse or Corning Visitor Center with your membership card!
Tickets can now be purchased in advance online. If you're buying tickets at Holden, get your tickets as soon as you arrive. Tickets to the Canopy Walk & Tower are first come first serve and sometimes sell out.
Nonmembers tickets includes admission to the grounds and the structures: $16 adults; $10 children 3 – 12;
Free for children 2 and younger
Open daily April 1 through Nov. 1, from 9 am – 5 pm. For more info, click here. 
Holden Arboretum, 9550 Sperry Road, Kirtland Oh.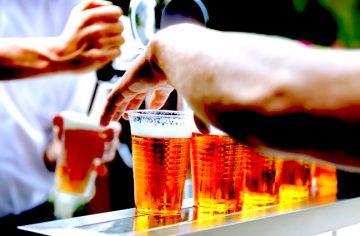 ---
Coming Soon to Van Aken: Falafels, Cabbages, Cauliflower, Kale and more!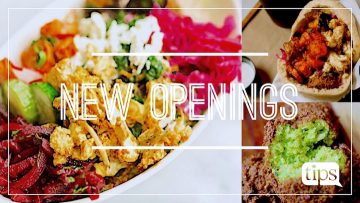 ---
Our Favorite Cleveland Spot for Sushi