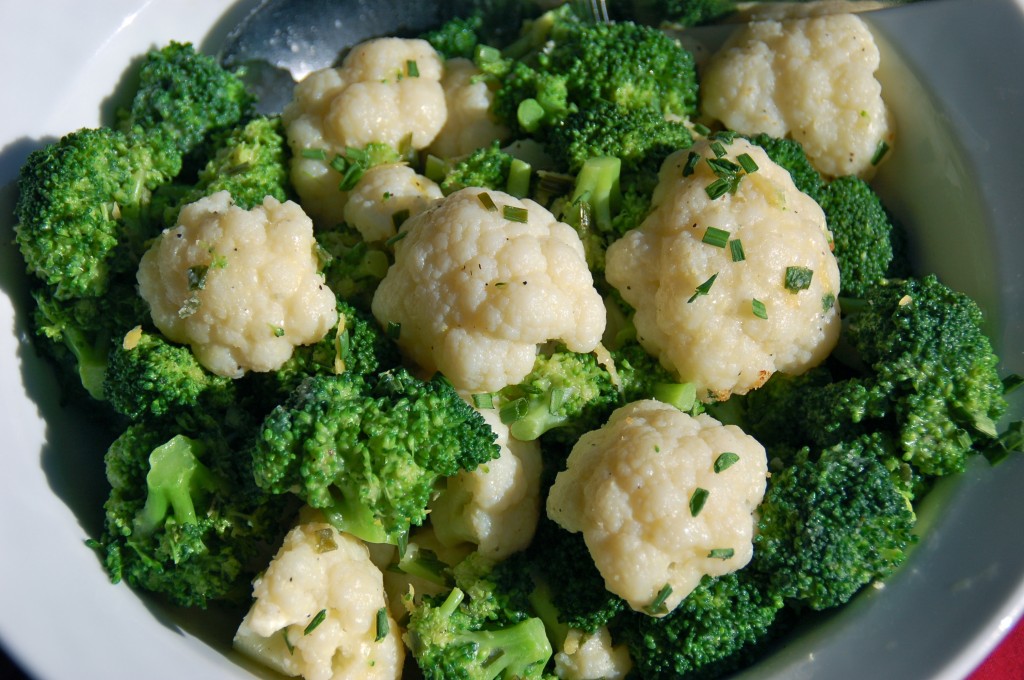 prepared by and photo by Emily Doscher

This recipe may just get your kids to actually down their broccoli and cauliflower (husbands too!).  Maybe… just maybe… they'll ask for seconds!!

Size:

8 servings



Ingredients:
1/2 cup butter, room temperature
1 tbsp grated lemon peel
2 tbsp dijon mustard
1/3 cup, plus 1 tbsp chopped fresh chives
1 1 1/2 lb whole cauliflower, trimmed, cut into florets
2 1/2 lbs broccoli, stems trimmed, cut into florets



Directions:




Blend butter, lemon peel and mustard in a small bowl.  Mix in 1/3 cup chives.  Season with salt and pepper.

Cook cauliflower in large pot of boiling salted water 2 minutes.  Add broccoli and cook until vegetables are crisp-tender, about 3 minutes longer.  Drain.  Transfer veggies to bowl of ice water.  Drain.  (Butter mixture and veggies can be made 1 day ahead.  Cover separately and chill.)

Combine butter mixture and veggies in large pot.  Toss gently over medium heat until veggies are heated through and coated with butter mixture, about 5 minutes.  Transfer to bowl.  Sprinkle with remaining 1 tbsp chives.