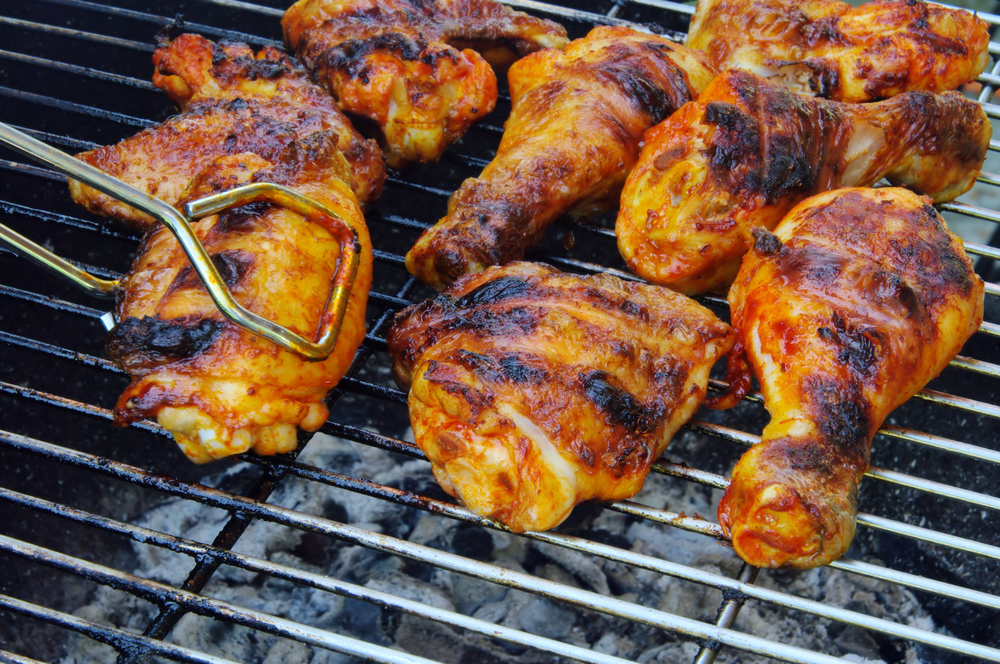 Seems like a lot of ingredients, therefore a lot of work for this particular bbq chicken entree… WRONG! So good and not too complicated. The spice rub makes a lot so you can use it all season long on other meats (feel free to double and/or triple the recipe). Allow a bit of time for the sauce to cook, but as you can see in the notes, you can prepare that and keep in the frig a week prior. Delicious recipe found on bonappetit.com.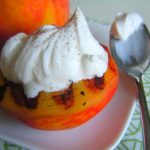 Pair it with our Lemon and Thyme Grilled Veggies.
Top it off with Grilled Summer Peaches for Dessert.

Size:

serves 4



Ingredients:
BBQ SAUCE:
2 tbsp vegetable oil
1/4 cup tomato paste
2 tsp garlic powder
2 tsp onion powder
1 tsp smoked paprika
1/2 tsp cayenne pepper
1/2 tsp freshly ground black pepper
1/2 cup apple cider vinegar
1/2 cup fresh orange juice
1/3 cup light brown sugar
1/3 cup mild-falvored (light) molasses
2 tbsp Worcestershire sauce
2 tsp mustard powder
Kosher salt

CHICKEN:
1 3 1/2-4 lb chicken, cut into 10 pieces (breasts halved)

4-3-2-1 SPICE RUB:
4 tbsp kosher salt
3 tbsp light brown sugar
2 tbsp sweet paprika
1 tbsp cayenne pepper



Directions:




BARBECUE SAUCE
Heat oil in a medium saucepan over medium heat. Add tomato paste and cook, stirring often, until paste turns brick-red, about 2 minutes. Add garlic powder, onion powder, paprika, cayenne, and black pepper.
Cook, stirring, until fragrant, about 1 minute.
Add vinegar, orange juice, brown sugar, molasses, Worcestershire sauce, mustard powder, and 3 cups water.
Cook, stirring occasionally and scraping up any browned bits, until reduced by half, 50–60 minutes; season with salt.*

CHICKEN
Prepare grill for medium heat.
Season chicken with 4-3-2-1 Spice Rub.
Grill, turning occasionally, until lightly charred, 15–20 minutes.
Continue grilling, turning and basting with barbecue sauce often, until chicken is cooked through and an instant-read thermometer inserted into the thickest part of thigh registers 165°, 8–10 minutes longer.

4-3-2-1 SPICE RUB
Combine all 4 ingredients together… Makes enough rub for up to two whole chickens.

*BBQ Sauce can be made and chilled up to one week ahead.

Need a grilled side? Try Our Lemon and Thyme Grilled Veggies.