If you have a child anywhere near high school age, chances are you have heard friends talking about the daunting college application process. The Internet offers a wide variety of guidance on the subject. I reached out to a few friends making this journey and listed below are some helpful books that are making the rounds: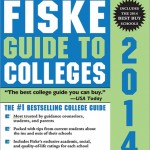 The Fiske Guide to Colleges – by Edward Fiske – is a must have for everyone – it provides the flavor of the college not the stats for getting in.  For example, it outlines where kids have gone to high school, what the social life is like, how many kids go abroad and where, what the food is like, dorms, etc.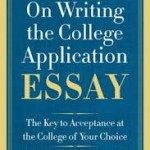 On Writing The College Application Essay by Harry Bauld
What does an admissions officer look for in a college application essay? You. It's that simple. There's no formula, no trick, no strategy, says Harry Bauld, a former Ivy League admissions officer. But with acceptance rates at all-time lows, just being yourself in an essay means understanding your readers and the unique form in which you are writing. In this fully revised and updated edition of the classic guide to writing the best essay of your life, Bauld reveals the big clichés (The Trip, The Jock, Miss America, Pet Death) and helps you discover ways to come alive on the page as a real person instead of applicant number 13,791.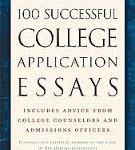 100 Successful College Application Essays by The Harvard Independent
These are the essays that helped their authors gain admission to Harvard, Yale, Brown, Columbia, Wellesley, Colby, and other outstanding schools-followed by invaluable comments by experts in admissions, placement, and college counseling at some of the best learning institutions around the country.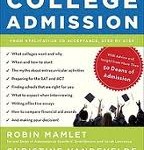 College Admission: From Application to Acceptance, by Robin Mamlet and Christine VanDeVelde
This Step by Step guide was co-written by a former dean at Stanford and it shows. With its college superstar authors and contributions by 50 college admission deans, one source says "Forget the other "insider" guides — this is the real deal, filled with honest, accurate and straightforward insights into the process."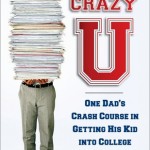 Crazy U: One Dad's Crash Course in Getting His Kid Into College, by Andrew Ferguson
At this point you probably need to have a good laugh about the process. This father's story of his kid's journey to college will ring true to anyone who has been through the process, and might give those embarking on this path some much-needed perspective. It's funny and real — a good read, and good to know that you are not alone.Tips Shares 5 Books Making the Rounds about Navigating the College Application Process.