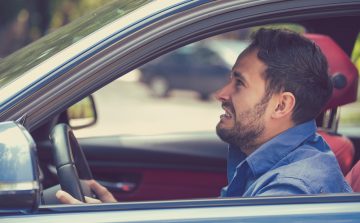 I got a flat tire the other day. It was completely my fault but in the heat of the deflated moment, I had a lot of people and circumstances to blame. None of this blame was well placed, but it did get me thinking.
I was on Monroe, next to Citizen's Field, trying to make a right onto Godwin. I was in a rush because it was after-school and like most parents in town, I'm a chicken without a head at that time. I had to get Lorelei's lax stuff to her at a friend's house before getting Serena at CCD and racing her to soccer practice. I was four cars back and it took about three minutes to get to the second car position. It felt like twenty, as I watched car after car slow to make lefts onto Monroe, not one of them allowing a car to get through. Once at the second spot, the car in front of me was in the middle of the road to make a left onto Godwin, leaving me just barely (or so I thought) enough room to sneak by and make a right. The front of my ridiculously large SUV cleared the corner but the back tire clipped it. I immediately knew it didn't sound good, and my fear was confirmed as I watched the tire pressure alert click back from 29 …28 … 27 and finally 0 before I was forced to pull over.
Again, it was completely my fault, but that corner is maddening at busy times. Next time you are passing it, please consider how you could exhibit a little kindness and give a car or two the go ahead. Even if you have the right of way, sometimes the right thing to do is to concede. We live in such a considerate town, always mindful of our neighbors. It is so easy to forget there are real people behind the wheels of these huge steel machines. Courtesy on the road is contagious, and your beneficiary will likely pay it forward. We all need to look out for each other, these lacrosse sticks aren't going to deliver themselves after all!