Shop for a cause…or for several at The Alternative Gift Market 
Choose to give a 
donation to one of several wonderful organizations.
Summit High School Library

December 16 • 3:00 – 6:30pm
Half the Sky NJ is partnering with Women for Women International Club at Summit High School for a gift market that gives back. The following organizations will participate: Afghan Girls Financial Assistance Fund, Blink Now, Carry the Future, Moms Helping Mom Foundation, Room to Read. 
Tax donations to charitable organizations can make a wonderful alternative to a traditional gift–especially for the person who already has everything they need. They can also teach children the meaning of truly giving. With each donation, you will receive a token gift from the organization.
For more information, visit: www.facebook.com/halftheskysummitnj
About The Half the Sky Movement
To see a video about Half the Sky: https://www.youtube.com/watch?v=MRfDzznfEOU&feature=youtu.be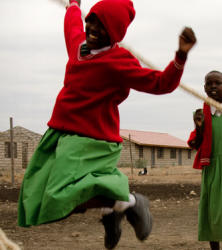 The Half the Sky Movement is cutting across platforms to ignite the change needed to put an end to the oppression of women and girls worldwide, the defining issue of our time. Inspired by journalists Nicholas Kristof and Sheryl WuDunn's book of the same name, Half the Sky: Turning Oppression into Opportunity for Women Worldwide brings together video, websites, games, blogs and other educational tools to not only raise awareness of women's issues, but to also provide concrete steps to fight these problems and empower women. Change is possible, and you can be part of the solution.
To date, supporters of the movement have donated more than $5 million to organizations helping women and girls; more than 1.1 million people have played the Facebook game; and more than 1,500 campus and community ambassadors have hosted screenings, held panel discussions, and educated members of their communities about the issues facing millions of women and girls and the inspiring individuals and organizations that are working for a fairer, freer world.