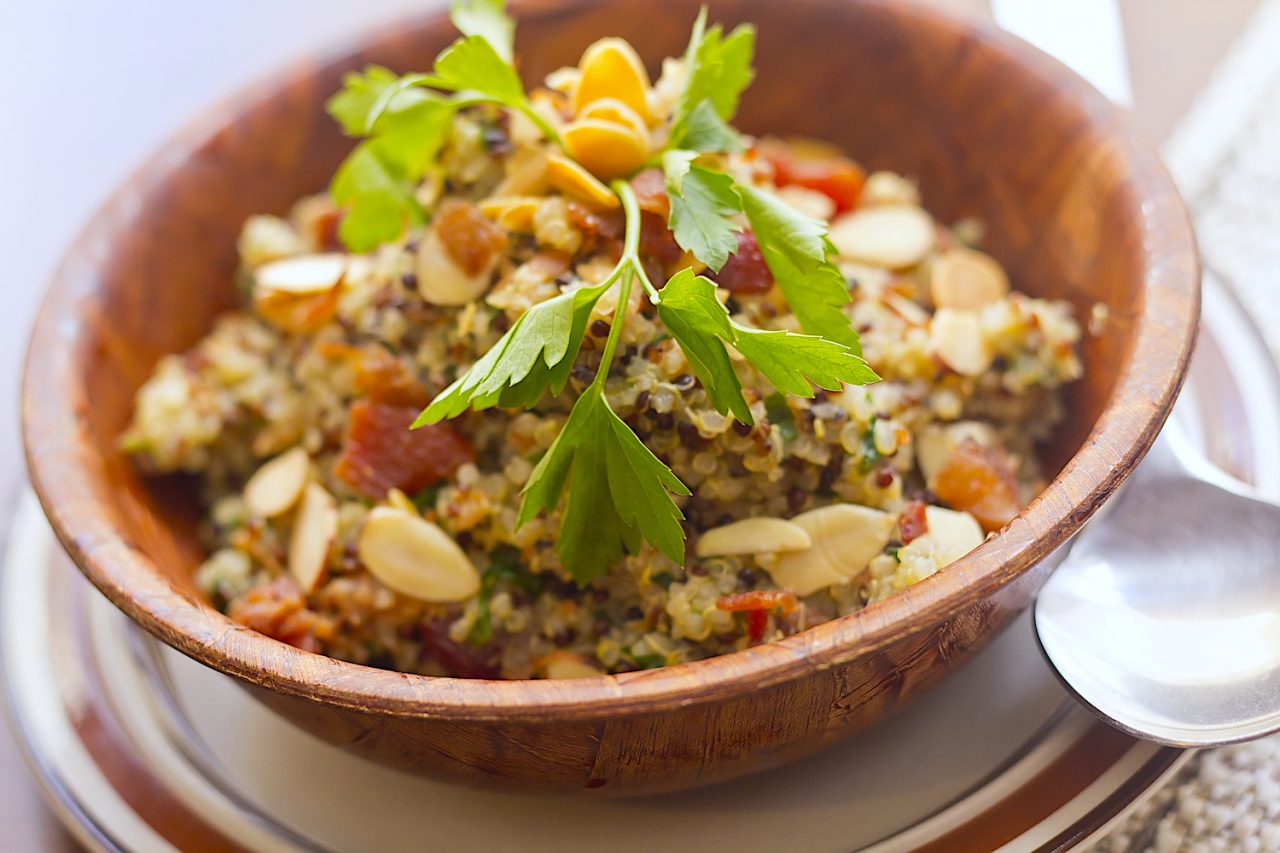 Trying to get your kids to try quinoa? Well, everything is better with bacon so this recipe from AOL might just turn the whole family on to quinoa! Try it with Karen's Tilapia and Roasted Veggies.
Read: Why is Quinoa Good for You
Ingredients
1⁄3 cup slivered almonds
1 tbsp chopped parsley
1 tbsp minced chives
1 sage sprig
2 cups chicken stock
1 cup quinoa, rinsed
1 small minced shallot
2 thickly sliced bacon, cut into 1/4-inch pieces
1 tsp vegetable oil
ground white pepper
salt
lemon wedges
Preheat the oven to 350°. Spread almonds in a pie plate and toast in the oven for about 4 minutes–until they are golden brown, then cool.
In a medium saucepan, heat oil. Add the bacon and cook over moderately high heat until the fat has rendered, about 2 minutes. Add shallot and cook, stirring a few times, until softened but not browned, about 1 minute. Add the quinoa, chicken stock and sage and bring to a boil. Cover and cook over low heat until the stock has been absorbed, about 17 minutes. Remove the quinoa from the heat and let stand, covered, for 5 minutes. Discard the sage and fluff the quinoa with a fork. Stir in the chives, parsley and toasted almonds. Season the quinoa with salt, pepper and a squeeze of lemon and garnish with a little parsley.
---
Maple Pecan Quinoa Breakfast Bowl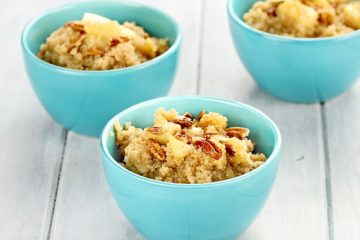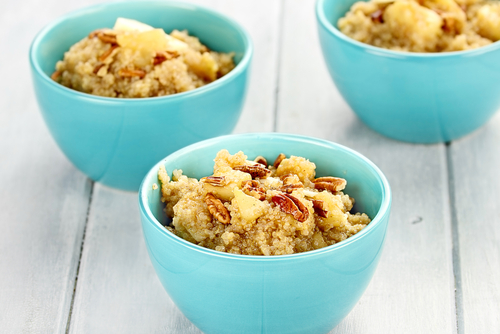 ---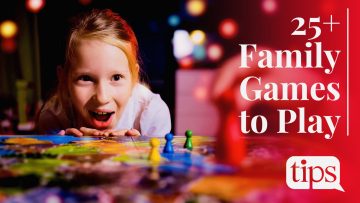 ---
20 Festive Cocktails Your Guests Will Love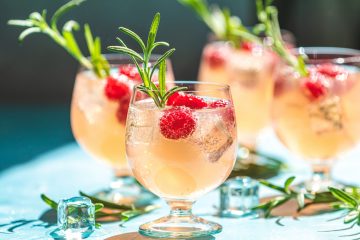 ---
Thai Beef Curry with Coconut & Ginger