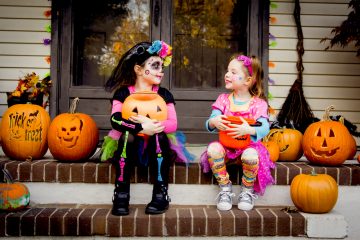 There's no shortage of family fun for the kids during the Halloween season.
Why wear those cute costumes only once when there are 8 great places to show them off!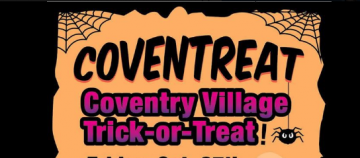 Coventry Trick-or-Treat  •   Friday, October 27th  •  5:30 – 7:30 PM 
Join us for candy, treats, and Halloween crafts from your favorite Coventry Village shops & spots.
More info: www.coventryvillage.org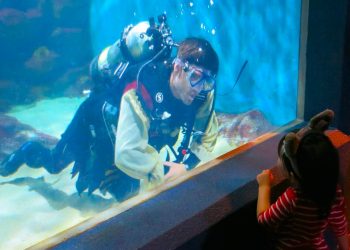 Hauntaquarium Trick or Treat Pirate Party
Fridays & Saturday •   27 & 28 •  6 – 9pm
Bring the whole family to the Greater Cleveland Aquarium for a trick-or-treat pirate party. Search for treasure, making green slime enjoy magic, face painting, Jolly Roger-themed crafts, animal encounters, games, costumed SCUBA divers in the Shark Exhibit, and a deejayed dance party!$12 Children younger than 2 are FREE.
Cleveland Aquarium,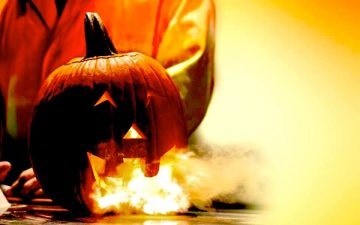 Spooktacular Science Weekend  •   October 28, 2017
Channel your inner Dr. Frankenstein as pumpkins explode, mad scientists experiment and zombies are operated on! Guests of all ages are sure to enjoy this family friendly Halloween-themed party. All activities are included with general admission, with the exception of the dissection workshop. Find Out More
Great Lakes Science Center, 601 Erieside Ave., Cleveland, OH 44114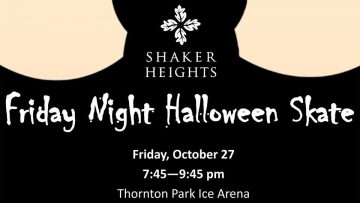 Halloween Skate  •  Friday, October 27 at 7:45 PM – 9:45 PM
It's the first Friday Night Skate of the season. Arrive in your costume and receive free candy and free admission to the event! Rock the House Entertainment will be providing a DJ dance party as well as free airbrushed body art tattoos! Click for more info. Thornton Park Ice Arena, 3301 Warrensville Center Rd. Shaker Hts.


Hoots & Howls   •  October 28 at 10am
Treat your family to a not-so-spooky Halloween party celebrating wildlife at the Museum.
Hoot like an owl, howl like a coyote and hoof it down to the Museum for an early Halloween treat! Enjoy games, crafts, pumpkin decorating and special animal demonstrations — all in a not-so-spooky setting! Live animal demonstrations will take place every hour from 10:30am to 2:30pm outside. Also m eet "roaming" animal ambassadors up close; make a Halloween treat for a cat or dog at home; make a mask to take home in Smead Discovery Center.
Cleveland Museum of Natural History, 1 Wade Oval Drive, Cleveland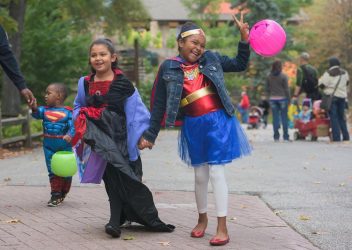 Boo at the Zoo  •  Friday 27th, Saturday 28th and Sunday 29th from 5 – 9 p.m.
This year's Boo at the Zoo presented by Citizens Bank features more treat stations, unlimited 4-D Theater movies, carousel and train rides. $10.50 members. Non-member Price: $11.50. Children under 2: Free
Click here to save $1 per ticket.
Boo at the Zoo Special Character Dinner
The character dinner is from 4 – 6 p.m. and includes admission to Boo at the Zoo.  Dinner includes a special visit from costumed characters and other spooktacular entertainment. Member: $27.50
For assistance please call 216-635-3378 or visit Boo at the Zoo.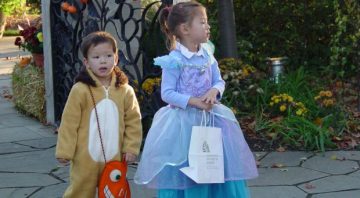 Boo-tanical Bash  •  Saturday, October 27  •  5:30-8:00pm
Ghosts and goblins and gardens, oh my! BOO-tanical Bash is so fun, it's scary! And it's the last hurrah in Hershey Children's Garden before it closes for the season. Your little ghosts, witches, goblins, and superheroes get to play in Hershey Children's Garden during the evening hours, go trick-or-treating on spooky garden paths, and engage in a variety of fun activities. Besides hands-on Halloween crafts and games, there will be entertainment including plenty of music, dancing, giggles and smiles. Bootanical Bash.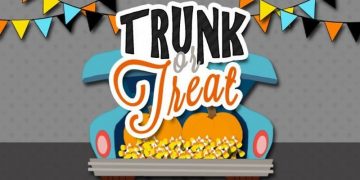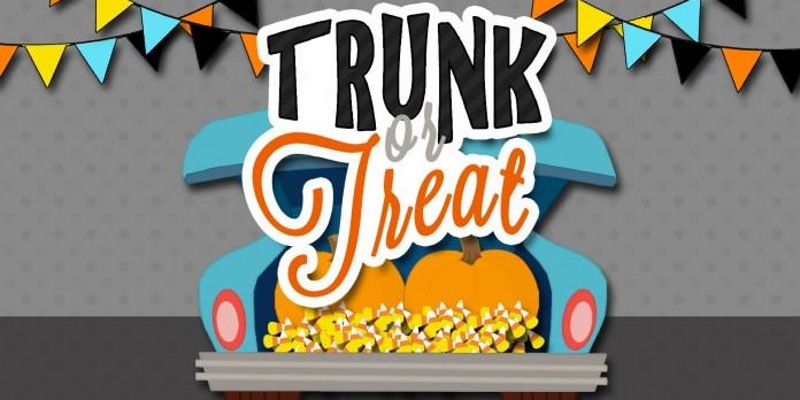 Trunk or Treat   •  Saturday, October 28  •  3-5pm
Come in costume and participate in a parade through a Haunted Hallway, visit the Sanctuary for Pipe Screams – a Halloween-inspired program learning about the pipe organ, followed by Trunk or Treating in the parking lot (weather permitting, or move to the Chapel in case of rain). This event is designed for families with kids 10 and under. Plymouth Church, 2860 Coventry Rd, Shaker Heights.