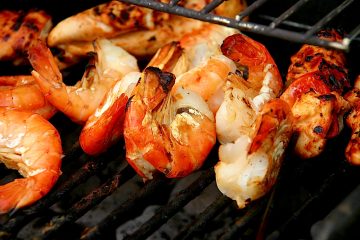 After a recent allergic reaction post shrimp consumption, I am terrified to try it again, despite all the medical evidence it wasn't a true shellfish allergy. Usually medical evidence means something to me, and if you were the one with the allergy, I'd tell you to get back on the shrimping boat. But, this is me we are talking about;) I am being a wimp, and I miss it soooo much. I'm already gluten free, now I'm avoiding shellfish, I'm down to chicken, eggs and white wine this summer. Selfishly, I haven't been making it for my kids either, two of whom are self-proclaimed "shrimp's biggest fan." Time to dive in, and not just because it is delicious.
Shrimp are good for you. (Is it, shrimp ARE good for you or shrimp IS good for you?)
They are low in calories. A medium shrimp has about 7, and a jumbo shrimp has 14. They are a great choice at a party if you are trying to watch your caloric intake.
They are just about all protein.
Shrimp are very high in selenium, a mineral that aids in immunity, as well has having antioxidant properties.
They contain B12, phosphorus, choline, copper and iodine, all of which are key nutrients for our metabolism, cell production and optimal functioning.
They are known to be high in cholesterol, but they are low in saturated fats, likely not having a huge impact on the cholesterol circulating in your blood.
Check out these simple, delicious recipes.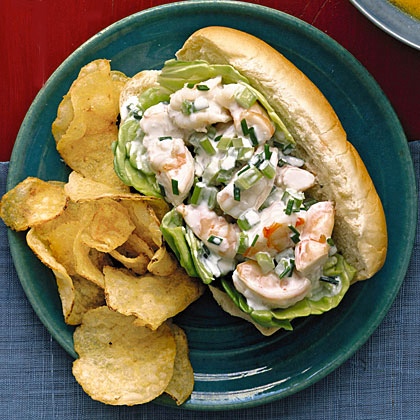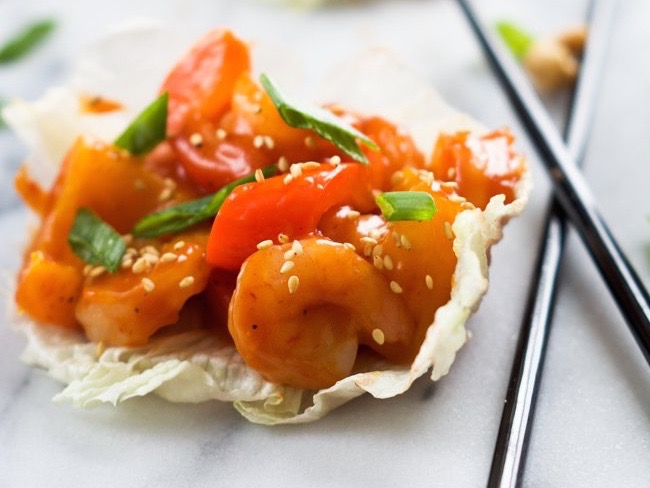 SWEET & SOUR SHRIMP LETTUCE WRAPS
PENNE A LA VODKA WITH SHRIMP: WATCH THE VIDEO