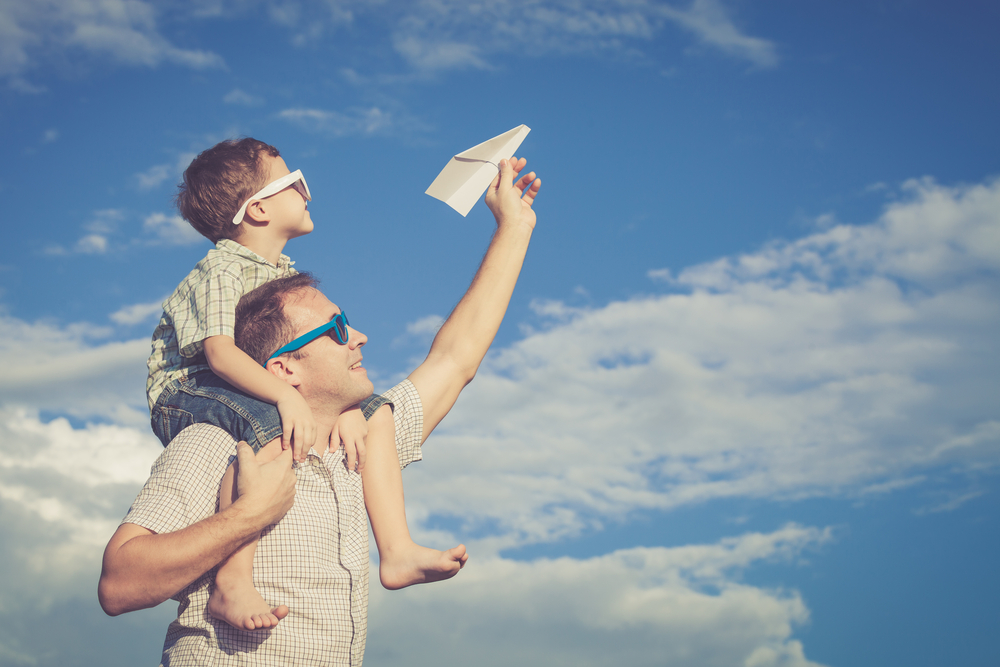 Okay, so you want to do something awesome for Dad and you've scoured the stores and internet trying to figure out what to do. You've seen countless home brew kits and the the top 20 latest tech gadgets that will be obsolete before Christmas. None of them seem to fit the bill and what families are really craving is time together spent in a meaningful way. Let's face it, most of us aren't getting quality or quantity time with each other these days with longer than ever work days and packed kids schedules. Infuse this year with meaning and make some memories for Dad with one of these memory making ideas.
1. Take him out to the ballgame. We spent my husband's first Fathers' Day at a Charlotte Knights Game. All of the dads and kids were welcomed on to the field to run the bases together and I watched him carry our infant son around the bases with a proud smile on his face. So what if he was wearing a Cincinnati Reds hat and our son a matching onesie. I forgave them. Check with your local minor league team (or major if you have one) to see if they have special Fathers' Day events planned.
2. Create a memory book. Since we are talking about men I won't write "scrapbook" but will use the term "memory book" instead. Memorialize each Fathers' Day with a special page or two of photos, ticket stubs, cards and a few words from the kids. Dad can keep the book well after the kids are off to college and it might even make a great first Fathers' Day gift to your son someday.
3. Take a multi-generational photo. Have Dad hold a framed photo of Grandpa and take a nice photo of him. Then, frame the photo of Dad holding Grandpa's photo and take a photo of your son holding it. You will have a final photograph of three generations of your family's fathers and fathers-to-be in one wall-worthy creative piece and a gift for all three.
4. Take a trip in a time machine. Okay, they haven't been invented quite yet but you can take a trip to Dad's hometown or college town and let him talk about his experiences growing up. Take him to his favorite college haunts or to the place he scraped his knee or had his first kiss. Really listen to him share the memories that shaped the man he is today. End the day with a trip to his favorite restaurant or make his favorite childhood meal.
5. Have an intimate gathering of close friends and family to celebrate dads. Invite Grandpa, Uncle Chuck, your small group, your best friend who just had a baby and just share stories of fatherhood. I know men are stereotyped as not wanting to share their experiences and feelings but sometimes they just don't have the time or opportunity. Have everyone share one experience, memory or piece of advice they think would benefit the other fathers over a couple of craft brews of course (because last year Uncle Chuck got the home brew kid for Father's Day!)
---
We Are Crazy About This Tri-Bean Cilantro Salad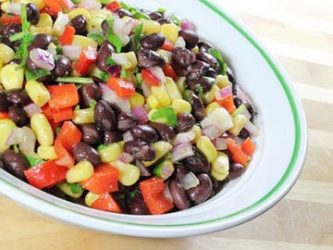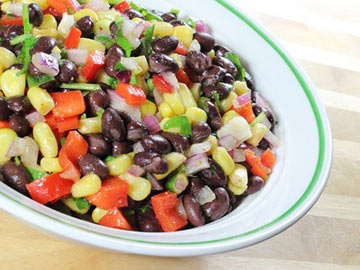 ---
Chocolate Chip Oreo & Fudge Brownie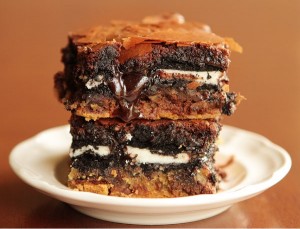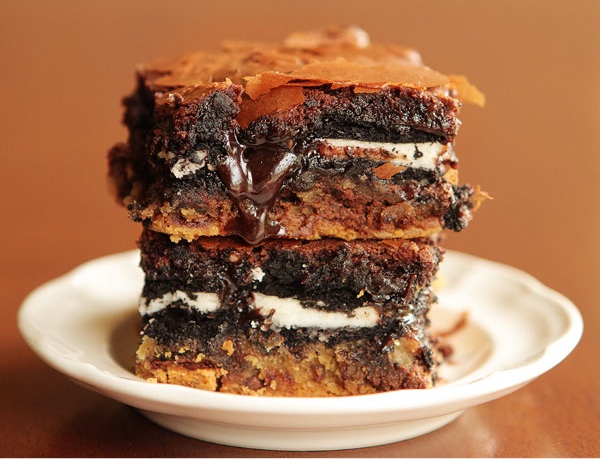 ---
Please Tell Me That Chocolate is Good for Me.