SEE WHAT'S HAPPENING IN AND AROUND THE CHATHAM-MADISON COMMUNITY
Compiled by Marietta Iacouzzi 

The Sidewalk Gallery Art Gala & Auction
Hartley Dodge Memorial Building, 50 Kings Road, Madison
Saturday, November 5 from 6:00PM to 10:00PM
The Sidewalk Gallery Art Gala & Auction will return to the beautiful and historic, Hartley Dodge Memorial Building. This will be your opportunity to purchase a one of a kind work of art and enjoy a night out in the heart of Madison.
The Sidewalk Gallery, a DDC/MACA partnership in its fourth year, exhibits the artwork created by a group of talented New Jersey artists, providing a colorful streetscape throughout town. The exhibit, on display since early June, features eighteen unique and eclectic works of art, several featuring vignettes of Downtown Madison.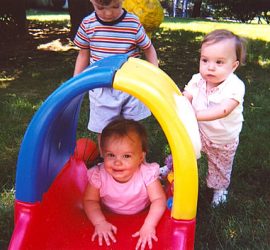 FREE 'Mommy & Me' Meetup Group
Chatham School House, 110 Main Street, Chatham
Saturday, November 12
Drop in for fun and socializing with other families.  Open to all families within the community.  For children ages 3 months to 3 years of age.  Families will have use of first floor classrooms, crafts, and outdoor playground.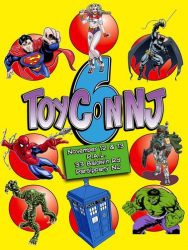 Toy Con New Jersey
P.A.L. Building, 33 Baldwin Road, Parsippany
Saturday, November 12 from 10:00am to 5:00pm
Sunday, November 13 from 9:00am to 3:00pm
Toy Con NJ is the east coast's largest most complete toy, comic, collectibles & gaming convention.  Offering up to 280 displays of vintage and current merchandise, a gaming room, fan films, contests, and tournaments.  Plenty of free give-a-ways and door prizes every thirty minutes.  See pop culture at it's finest.  Meet your favorite teenage mutant ninja turtle, take a photo with R2D2.  You'll find Lego, PEZ, GI Joe, Marvel Comics, Barbie, and SO much more.
Admission $10 per person / Children under 10 are Free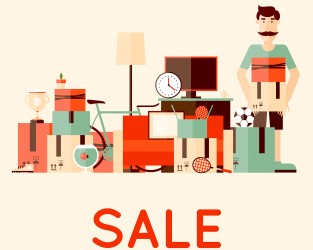 8th Annual Lafayette Kids Stuff Rummage Sale
Lafayette School, 221 Lafayette Avenue, Chatham 
Saturday, November 19 from 9:00AM to 2:00PM
This annual sale features kids items including clothing, toys, video games, bicycles, sports equipment, books, electronics, DVDs, and educational items.
Early Drop off Date/Locations are as follows:
Saturdays 11/05 from 12:00 to 2:00
14 Pembrooke Road (Chatham Township) – off Fairmount Ave (Stonewyck neighborhood)
1 Maple Street (Chatham Township) – directly off Lafayette Ave across from CHS
Donations will also be accepted at the school gym immediately prior to the sale date.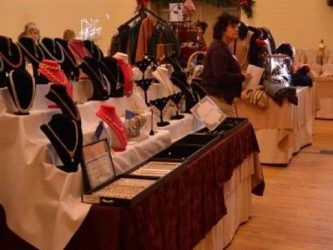 Le Bazar de Noel 
Madison Community House, 25 Cook Avenue, Madison 
Friday, November 18 from 10:00am to 5:00pm
Saturday, November 19 from 10:00am to 4:00pm
The annual bazaar is introducing new vendors and new, exciting shopping opportunities in anticipation of the 2016 holiday season.
One entire room will be dedicated to gourmet food items, including homemade baked goods, gourmet chocolate, flavored olive oils and condiments, in anticipation of the Thanksgiving holiday.Please visit our website www.thursdaymorningclub.org for more information.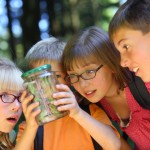 Morris County Park Commission Events
Check out this website to see all the wonderful family events throughout Morris County.  Events such as Apple Cidering, Paranormal Evenings, Pre-School Walks, Toddler Trek, Friday Night Skate, and Halloween Fun galore!
Morris County Parks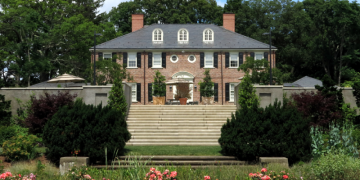 Greenwood Gardens
274 Old Short Hills Road, Short Hills
Greenwood Gardens is preserving the gardens, architecture and landscape of Greenwood for the education and delight of the public. Greenwood fosters an appreciation of gardens and a respect for nature by working with others to promote conservation and stewardship of the land.
Information for your visit can be found at http://greenwoodgardens.org/plan-your-visit/tips-for-your-visit/
Hours: Saturday thru Tuesday: 10 a.m. to 4 p.m.
Members Free / Adults $10 / Seniors 65+ $5 / Students with ID $5 / Children 12 and under free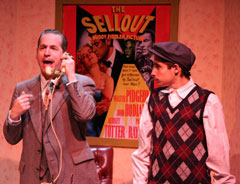 The Chatham Community Players season information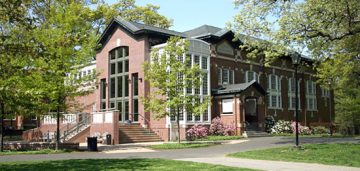 Shakespeare Theatre of New Jersey schedule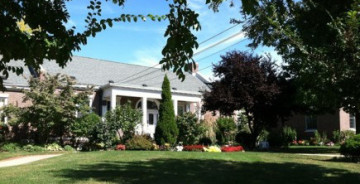 Library of the Chathams Calendar of Events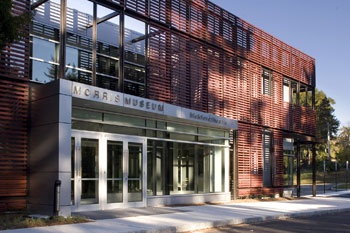 Morris Museum – exhibits, programs, and events
Posted by Marietta Iacouzzi