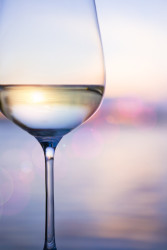 An Albariño Wine Tasting at The Wine Seller
Friday, August 21 and Saturday, August the 22 • 3pm and 8pm.
6 West Ridgewood Avenue, Ridgewood, NJ 07470
Albariños come from Spain's Rias Baixas region and are often compared to dry Riesling
because of its minerality and zesty acidity. They're a perfect end-of-summer wine.