By Natalie Golub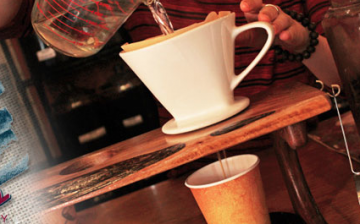 I wanted to give a shout out to my favorite spot in town to caffeinate, Ahre's Coffee Roastery. They've been business for 25 years and are serious about coffee–you know that when you walk in and inhale the fresh coffee aroma and see the vast array of varieties they sell. If you ask me, it is the best coffee around. They also sell gift baskets starting at $64, chocolate covered coffee beans, and have a coffee of the month subscription for serious coffee drinkers. My favorite is a simple cup of French Roast but they also make an amazing Chai Tea Latte and hot chocolate too (my kids' favorite). Or go a little crazy and try their Toasted Praline!
Ahrre's Coffee Roastery, 104 Elm Street, Westfield, NJ 07090. (800) 991-7977
* * * * * * * * * * * * * * * * * * * * * * * *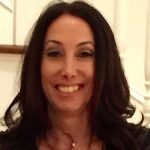 Westfield Tipster Natalie Golub is a mom of two, and has lived in Westfield for 14 years.  She is actively involved in the schools and community.  She is always looking out for the latest local, events, restaurants, and tips around town.
Have you read Natalie's post: "Hit the Reset Button on Your Skin."