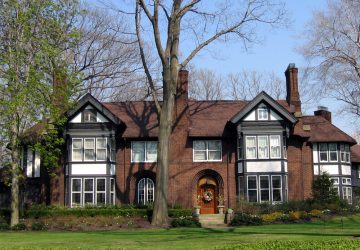 I just read Douglas Trattner's review of the best towns in Cleveland in Great American Country and, after growing up in Shaker Heights, I wasn't surpassed to see my hometown on their list.  Trattner points out, "…property taxes are the highest around, but living in lovely Shaker Heights somehow makes it all worthwhile." I agree. He describes our town as "storybook beautiful." Other pluses that he points out:
• Shaker's wide range of home sizes from condos to mansions.
• The largest farmers market in the region.
• Easy comment to downtown.
Also in his top 5: Chagrin Falls, Tremont, Rocky River and Detroit Shoreway.
Click to read the entire article.