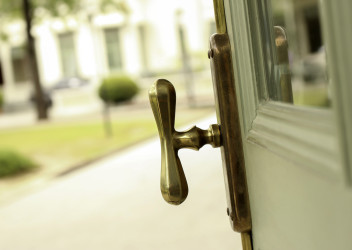 Who wouldn't want to take a peak inside 5 beautiful and unique homes in Ridgewood? Here's your chance. The Woman's Club of Ridgewood will hold its 2015 Annual House Tour on Thursday, October 22nd from 9:30 a.m. to 3:30 p.m. Gather ideas for decorating your home: the 5 homes on the tour will be dressed up for autumn and its holidays.
The House Tour is the largest fundraiser hosted by the Woman's Club of Ridgewood, a non-profit organization dedicated to serving the community. The House Tour typically draws 600 – 1000 attendees, and raises funds for charities serving women and children. Last year the Club awarded grants to 18 local charities including Children's Aid and Family Services, Camp Sunshine, Sharing the Arts, the YMCA Rainbows Program and the Social Service Association of Ridgewood. This year's Tour is sponsored by Janis Fuhrman of Terrie O'Connor Realtors.
House Tour tickets are $40 if bought in advance, $45 the day of the tour.
For further information please visit the website at www.ridgewoodwomansclub.com, or call 201-444-5705.