Sit back and relax this summer, with friends, family and your kids. You'll be seeing the kids around more often. What's up your sleeve to keep them busy and happy.
Make a watermelon keg for your next get together. Pretty Prudent will show you how.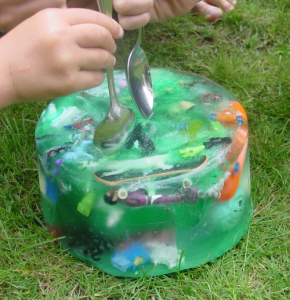 Giant Ice Cube of Fun. Hours of summer entertainment for your kids from sweetdeals4moms.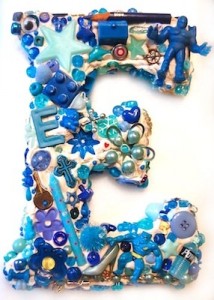 Found Object Mosaic Wall Art from the Crafty Crow.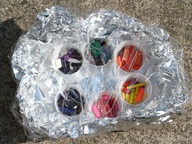 Upcycle old broken crayons in this simple solar oven from Mama Smiles.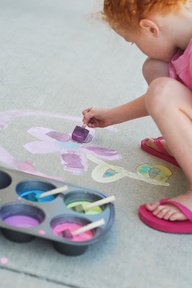 Sidewalk paint: 1 part cornstarch to 1 part water and just add food coloring (try neon colors). Paint with sponge brushes from all things simple.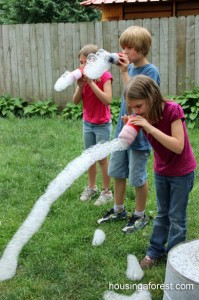 Rainbow Bubble Snakes from Housing A Forest.