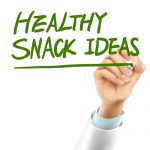 Summer is a busy time for all and finding time for healthy meals can be a challenge. With all your activities, day trips and full-on vacations (planned or not), you'll need to keep your energy up as well as your health so if taking the time to have a real sit down meal is not a possibility, consider stocking your fridge and pantry with these items to throw together a quick, healthy and filling snack. These snacks can be kept in your car or beach bags too, just take the necessary precautions for proper storage such as sealed bags and ice packs. Throw in bottled waters or coconut waters, utensils and napkins to round it out.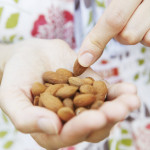 Boiled egg
Low fat organic chocolate milk (with it's protein, carbs and electolytes it makes for a great post workout snack)
Low fat cottage cheese with berries, tomatoes, or cucumbers
Apple or celery slices with nut butter
Whole-wheat pita or low salt pretzels with hummus
Edemame with a pinch of sea salt (great hot or cold)
½ a whole-wheat bagel with low fat cream cheese
Roasted chickpeas (olive oil, sea salt, pepper – 400 degrees, 25min)
Energy bars (my favorite is Lara –it's organic and raw and comes in a variety of flavors)
Handful of nuts (watch the salt), almonds, walnuts, pistachios
Melba Toast, cream cheese with cranberries or raisins sprinkled on top
Individual packet of instant oatmeal sprinkle with cinnamon, dried fruit and or nuts
Multigrain crackers with low fat ricotta, drizzled with honey
Low fat greek yogurt sprinkled with berries, honey or granola
A bunch of grapes, and one serving of cheese (Babybell or Laughing cow)
These are just a few healthy snack suggestions that are high in protein, low in sugar and fat. A little bit of fat and sugar are good to help provide that satisfied feeling. All snacks are roughly about 200 cals or less (give or take). Of course the old standby of fruits and raw veggies are also ideal but you may want to pair these with a protein source like a nutbutter or cheese.
Written by: Tammy Juco