LACROSSE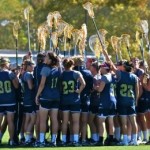 NAVY Lacrosse Camps: The United States Navel Academy, often referred to as Annapolis, is situated along the Potomac River south of Washington in Maryland. The Academy opens its doors each summer to host several sports camps in a variety of disciplines. The lacrosse program at Navy offers both overnight camp and a developmental day camp during the month of July. The overnight camp is open for campers 10 to 18 years of age and conducted on the grounds of the academy. Offering a 6-to-1 player-to-coach ratio, the camp's goal is to develop basic and advance lacrosse skills as well as exposing them to the Midshipman concept of Honor, integrity and discipline. A developmental day camp, offered in June, is open for boys 6 to 15 years in age.
BASKETBALL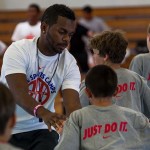 NIKE Overnight Basketball Camps: Located across the country, with three locations in NJ and NY; a boys camps at Caldwell College, NJ and Garden City, NY at Adelphi. The girls camp is in Potsdam, NY at Clarkson University. Campers at every Nike Overnight Basketball Camp will develop all of their basketball skills – shooting, passing, dribbling, rebounding and defense. A Nike Basketball Camp immerses you in the sport, giving you the kind of focused, intensive training that is essential to improvement. Over the course of the camp week, your self-confidence will grow along with your skills and overall appreciation of the game.
SOCCER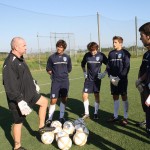 IMG Academy: With a collegiate-style training for ages 12-19 , IMG Academy produces skilled, athletic and mentally strong student-athletes who are prepared for any competitive environment. 1- week, 3-week, 5-week and 7-week camps. Athletes can see the transformation from the athlete they were, to the one they are becoming. They notice a difference in strength, agility, skill, focus and confidence. Learned tactics and techniques become instinctive.
FOOTBALL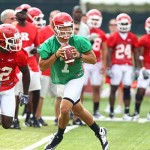 Rutgers Football Camp: The members of the Rutgers Football staff will host players from across the country at this summer's football camps on the campus of Rutgers University. At all of the camps at Rutgers, campers will have the opportunity to work directly with Rutgers' position and strength coaches, as well as some of the finest college and high school coaches from around the country. In addition to the Rutgers coaching staff, campers will be taught by outstanding Division I, II, and III college coaches.
VOLLEYBALL, WRESTLING, BASEBALL, TENNIS, SOCCER, LACROSSE, FOOTBALL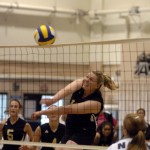 ARMY Sports Camps: Held at the historic West Point Military Academy located in beautiful Hudson Valley just 40 miles north of New York City. Campers receive instruction from top Division I coaches in addition to a unique experience at one of the most historic institutions in the country in multiple sports.
TENNIS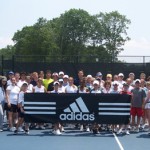 Adidas Tennis Camp: Ramapo College, Mahwah, NJ. Coach Miller (head tennis coach at FDU) brings over 20 years of coaching experience in the New Jersey area. Ramapo College features state-of-the-art athletic facilities highlighted by twelve lit courts. Day or sleep-away options. Overnight campers will be treated to dormitory rooms with air-conditioning, refrigerators, and private bathrooms.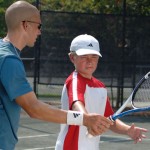 Smith Stearns offers summer camps that provide each student the opportunity to train with the best world class coaches and other students who have similar goals. Summer is when the real training is done. Former world No. 1 Stan Smith and renowned coach Billy Stearns have teamed up to form an elite junior tennis academy operating out of the Sea Pines Racquet Club on Hilton Head Island, SC. They work with promising juniors and young professional players and have a sleep away option for those who wish to attend without their parents.
GOLF
The Maine Golf and Tennis Academy: This sleepaway camp has been selected by Sports Illustrated KIDS, as the best golf camp in America. Maine Golf and Tennis Academy is a sleepaway camp on the Belgrade Lakes, a 6 hour drive from Ridgewood (there is bus pick-up closer). The biggest advantage of the combination golf camp, tennis camp and summer camp is your child's ability to customize his or her mixture of golf, tennis and traditional camp activities, to suit your child's desire, aptitude, skill level, appetite and interests. Campers create their own curriculum. They can play golf or tennis and waterski everyday.
SAILING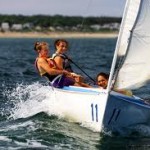 Cape Cod Sea Camps : Campers are welcomed as novice beginners through more experienced sailors with advanced skills. Teaching groups and boat assignments are based on individual sailing skills with inexperienced sailors being placed with counselors for instruction. At the Resident Camp, older campers enjoy sailing in our Mercs, but may also choose more advanced sailing skills in our 420 racing boats on Long Pond. The CCSC Resident Camp racing team is open to full season campers, ages 13 and up who have high skills. This group competes against local yacht clubs during the summer, culminating with the Chatham Regatta. As Resident Campers gain more skills and confidence, there are opportunities to participate in camp-wide weekly Sunday Races or novelty races on Wednesday nights.
CREW AND ROWING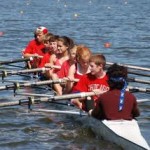 Princeton University High Performance Rowing Camps: Designed for experienced male and female high school rowers who want to enhance their rowing ability. Four sessions offer you the unique chance to experience what it's like to be a collegiate oarsman in the middle of a racing season. Princeton University hosts about 60 sports summer camps, with athletes from around the world in attendance. All camps are held on the beautiful and historic Princeton University campus. Overnight campers reside in one of the University dormitories and take meals in the dining facilities. Each camp is directed by the Princeton University Varsity Coaches, with assistance from college coaches and players from around the country.
SNOWBOARDING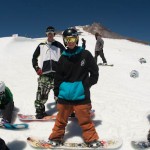 High Cascade: An all-inclusive 8-day summer snowboard camp located on Mt. Hood, Oregon determined to show you the best time of your life.  Thanks to Mt. Hood's glacier and massive winter snowfalls you are able to snowboard all summer long. They offer six 8-day summer sessions and the staff of over 100 are some of the finest boarders you'll ever have the pleasure of meeting.
SURFING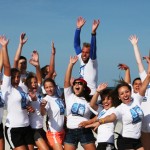 Wrightsville Beach Overnight Surf Camp: An action packed Adventure Teen Camp. Has your teen ever thought about learning how to surf? Have they just started surfing and want to improve skills at an overnight teen camp?  Immerse yourself in the warm waters of one of our several locations and learn about marine sciences and the incredible sport of surfing. In the "learn by doing" Overnight Teen Camps, learn how to predict, select, and judge waves, and discover why some beaches break better than others. Gain marine science and ocean safety knowledge, confidence, and board riding ability through our progressive and professional instruction. They cater to the absolute beginner teen, and top notch staff will take your teen to the next level. WB Surf Camp is about focus, fun, and full immersion in this incredible sport. Joins teens from all over the world for an overnight teen travel adventure they will never forget.