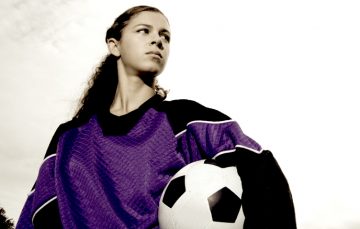 A Talk by John O'Sullivan
Tuesday, April 26 •  7:00-9:00 pm 
A Community Outreach Program
Conventional wisdom holds that youth sports are a positive experience for our children. This is not always true, says John O'Sullivan. Currently, 70% of children drop out of organized athletics by the age of 13. Youth sports has become an ultra-competitive, adult centered enterprise that has taken the "play" out of "play ball" for far too many kids. In his talk, John will draw upon his research, and decades of coaching and playing experience.
You will learn:
• How to keep your kids in sports!
• How to give your child a competitive edge
• To push and praise your kids to perform well  
• 3 ways to change your kids sports experience for the better
• How to motivate your kids to take ownership for sports
• How to help, and not hinder, their performance through the things you say and do
Benjamin Franklin Middle School Auditorium, 335 North Van Dien Avenue.
John O'Sullivan is author of the Bestselling Book, Changing the Game: The Parents Guide to Raising Happy, High-Performing Athletes, and Giving Youth Sports Back to Our Kids.
Community Outreach Program is co-sponsored by The Valley Hospital, with support from the Ridgewood Education Foundation and the Home and School Association.