Update your home with these cool products to make your home functional and more stylish.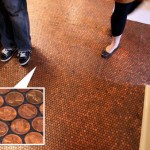 Penny Tile
If you've visited The Standard Grill in NYC, you may have seen the penny mosaic floor. Who knew thousands of pennies could look so luxe? Modwalls Real Penny Mosaic Tiles are a completely custom, made-to-order product handcrafted by local artisans in the USA. They offer two options of this unique mosaic: You may choose to have all pennies heads up or tails up, or they will create a mix with approximately half heads up and half tails up on each sheet.
Deck Safety Gate Kit
No more looking for ways to put a safety gate on your deck or porch. If you have the Radiance Rail system, the aluminum side rails, brackets, hinges, latch, and fasteners are all together and come with an easy to use gate. Customize the size with stock rails. About $270; timbertech.com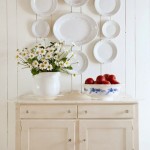 Plates on Display
Arrange plates on a wall without visible hangers using these adhesive back disks with built in loops. Available in different sizes the hangers can be easily applied to and removed from the back of any plate using water. Starting at $2.50 each from amazon.com.
Shower Caddy
The OXO Good Grips Press-Sure Corner Caddy soap shelf uses tension and friction, with steel linkages squishing thick gel pads into the two walls of any corner, grout lines and porous tile be damned. You'll be amazed at how well it works. About $30; amazon.com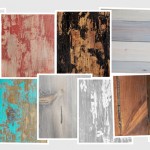 Reclaimed Wood
Timeline Wood offers fresh wood products and their color formulas immaculately duplicate the nuances and hues of reclaimed wood. They offer an amazing selection of indoor and outdoor wood products, suitable for flooring, construction or furniture. They have beautiful finish selections,low VOC's, contribute to LEED Points, and made in the USA (Los Angeles).
Dry Plunger
The Clean & Dry Plunger by Rubbermaid features a special coating that repels water so you don't have to worry about drips or messes when you lift the plunger from the toilet.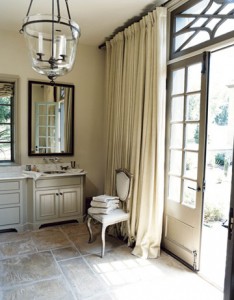 Architectural Pavers
Peacock Pavers are remarkable replications of Old World stone that can be used indoors and out. Handcrafted in architectural-grade concrete, they possess the beauty and texture of ancient crosscut Italian travertine, yet they're surprisingly affordable and offer far more design versatility. Peacock Pavers are easy to install, and like their travertine and limestone counterparts, each is unique in color gradation and texture, as if it came from an ancient quarry. And yet Peacock Pavers are more eco-friendly than quarried stone. They're made of a recyclable material and concrete.