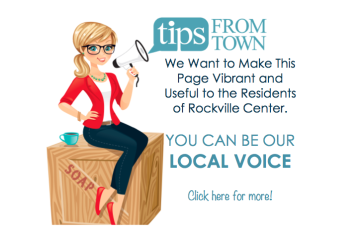 Are you the go-to woman in your town? Tips From Town is looking for someone with a local voice, who isn't afraid to use it. Do friends rely on you for where to get the best cup of coffee, the cheapest blowout or the most reliable plumber? Join us to share the best of your community with the rest of your community.
As your town's Tipster, you can be an "in-the-know-it-all", weighing in on your beloved haunts and cluing others in to your family's faves. We encourage you to check out new things in your community: a unique gym class, the latest lunch spot or an obscure nail salon. A $100 monthly stipend will cover expenses, and you'll get to share your views and reviews of local spots.
By becoming a voice in your town, you'll meet new people while learning a new skill. We'll even pay a 10% finder's fee for any ads on Tips that result from your contact.
NEED A SOAPBOX? … WE'VE GOT ONE FOR YOU!
If you're interested in hearing more about becoming a Tipster, contact Jennifer Hamlet at jenniferhamlet@tipsfromtown.com