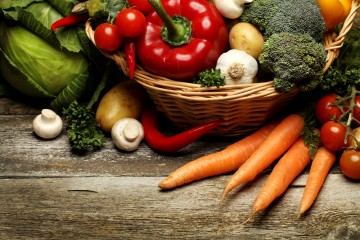 Aldi is now my one stop shop for many things organic.  Around 72 different USDA organic approved items to be more precise.  This may be old news to some but this was needed to share news for me!
Just to mention a few, Organic milk ($2.95 1/2gallon), Organic vanilla whole milk yogurt ($2.99/320z), and Grass Fed Organic beef ($6.99lb).  I challenge you to price check with your favorite competitor and may the best price win!
Not to mention, Aldi also offers a line of gluten-free products.  The prices are so low you can afford to keep a tasty stash handy for those gluten-free loved ones who drop by for a visit.  Truly, I don't know anyone who wouldn't like to make a healthy choice for a healthy price!
If you haven't ever visited an Aldi store or if you thought it just wasn't your style, I urge you to reconsider.  Future lunchboxes will be overflowing and your conscience will never feel more inspired!
Here's a tip!  Bring a refundable quarter for your cart and a handful of your own bags.  These are a few of the ways Adli can offer high quality products for less ;)!
Aldi, 5144 Mayfield Road. Mon – Sat: 9am – 8pm. Sun 9am – 7pm.
Megan Huff, Heights Tipster