Poised on the banks of the Ohio River, Louisville blends small-town charm with urban sophistication.
21C Museum Hotel: 700 W. Main St.
Brown Hotel: 335 W. Broadway
Seelbach Hilton: 500 S. Fourth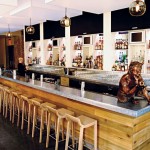 EAT
Lilly's: 1147 Bardstown Road; 502/451-0447.
Lynn's Paradise Cafe: 984 Barret Ave.,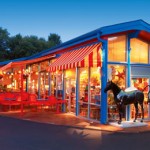 610 Magnolia: 610 West Magnolia Avenue; 502/636-0783.
Proof On Main: 702 West Main Street; 502/217-6360.
The Brown Hotel:  335 West Broadway. The Hot Brown sandwich was invented at the Brown Hotel. Other Louisville traditions include bourbon balls, and the Modjeska (a caramel-covered marshmallow) and order a mint julep at the lobby bar.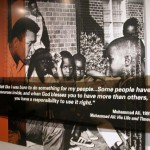 DO
Muhammad Ali Center: 144 N. Sixth St., Louisville; (502) 584-9254. Adults, $9; children 6-12, $4.
Louisville Slugger Museum & Factory: 800 W. Main St., Louisville; (877) 775-8443. Adults, $11; children 6-12, $6.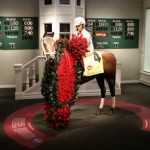 Kentucky Derby Museum: 704 Central Ave., Louisville; (502) 637-7097. Adults, $14; children 5-12, $6 and 13-18, $11.
Whitehall Mansion: 3110 Lexington Rd. An 1855 Italianate farmhouse that was converted in the early 20th century into a larger mansion with two magnificent acres of terraced Florentine gardens.
Speed Art Museum: 2035 South Third Street, 502.634.2700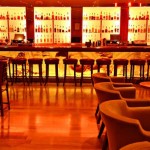 The Urban Bourbon Trail: Consisting of 14 bars and restaurants with excellent bourbon selections, the Urban Bourbon Trail has a passport that bartenders at each location can stamp. The "prize" for visiting all the locations is recognition as a citizen of Bourbon County and a t-shirt. Choose from 60 different bourbons at Maker's Mark Bourbon House & Lounge. Toast the town with a perfectly made mint julep, or just sip on a smooth Woodford Reserve bourbon.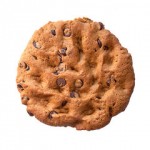 Bardstown Road: one of Louisville's premier streets for browsing and dining. Elizabeth Kizito, Louisville's beloved cookie lady, greets with a smile. Kizito Cookie's loyal customers choose from biscotti, brownies, muffins, and 10 different cookies, including our favorite, the "Lucky in Kentucky".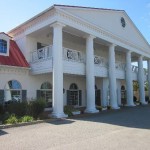 Shelbyville, KY:  When visitors want a "real taste of Kentucky," they take a drive to Shelbyville, a 30 minute drive outside the perimeter of Louisville. Have famous fried chicken at Claudia Sanders Dinner House and ask about first-hand Colonel experiences, shop around downtown Shelbyville. Afternoon latte at Sixth & Main Coffeehouse. Evening wine tasting at Talon Winery. Tour the American Saddlebred Farm and lunch at Science Hill Inn.
PARKS
From the Olmsted parks system (that's Frederick Law Olmsted, the same guy who co-designed New York's Central Park) to Watefront Park, Louisville has no shortage of outdoor space for bike riding, Ultimate Frisbee, picnics, and walking. Iroquois Park provides a great view of the city, and the Iroquois Amphitheater hosts free summer movies, as well as concerts. There's more outdoor summer music at Waterfront Wednesdays at Waterfront Park, an 85-acre park along the Ohio River, easily accessible from downtown. Those looking for something a little more rugged, head to Jefferson Memorial Forest (one of the nation's largest urban forests) for camping, hiking, and kayaking or canoeing.