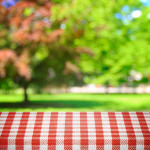 Get your tickets now for the 4th Annual Picnic in the Park.
The fourth annual Picnic in the Park will take place on Saturday, September 19th at 6:00 p.m.  We'll start with popcorn, beer, wine, and a great movie – — and then move to the beautifully decorated tent in the park across the street from The Picture House for a festive picnic dinner from Alvin & Friends of New Rochelle with dessert from Provisions Bakery in Pelham. A live auction with incredible items and dancing under the tent round out the evening. 
It is a not-to-be-missed event! Last year's Picnic sold out…so this year, we're offering individual tickets from $125 to $500 from now until September 1st. After September 1st, the base price goes up to $150 per ticket.
Saturday, September 19, 2015
6:00 – 11:00 pm
175 Wolfs Lane
Pelham, New York
6:00 p.m. — Join us at The Picture House for cocktails, popcorn, and a movie
8:00 – 11:00 p.m. — Dine on a gourmet picnic dinner featuring "Westchester's Best Fried Chicken" provided by New Rochelle's Alivin & Friends, then dance the night away under the stars.
RAIN OR SHINE
TICKETS
INDIVIDUAL TICKET           $125 until September 1st, $150 after September 1st
SPONSOR                                 $250/individual ticket
PATRON                                    $500/individual ticket
All but $25 dollars of each ticket is tax deductible