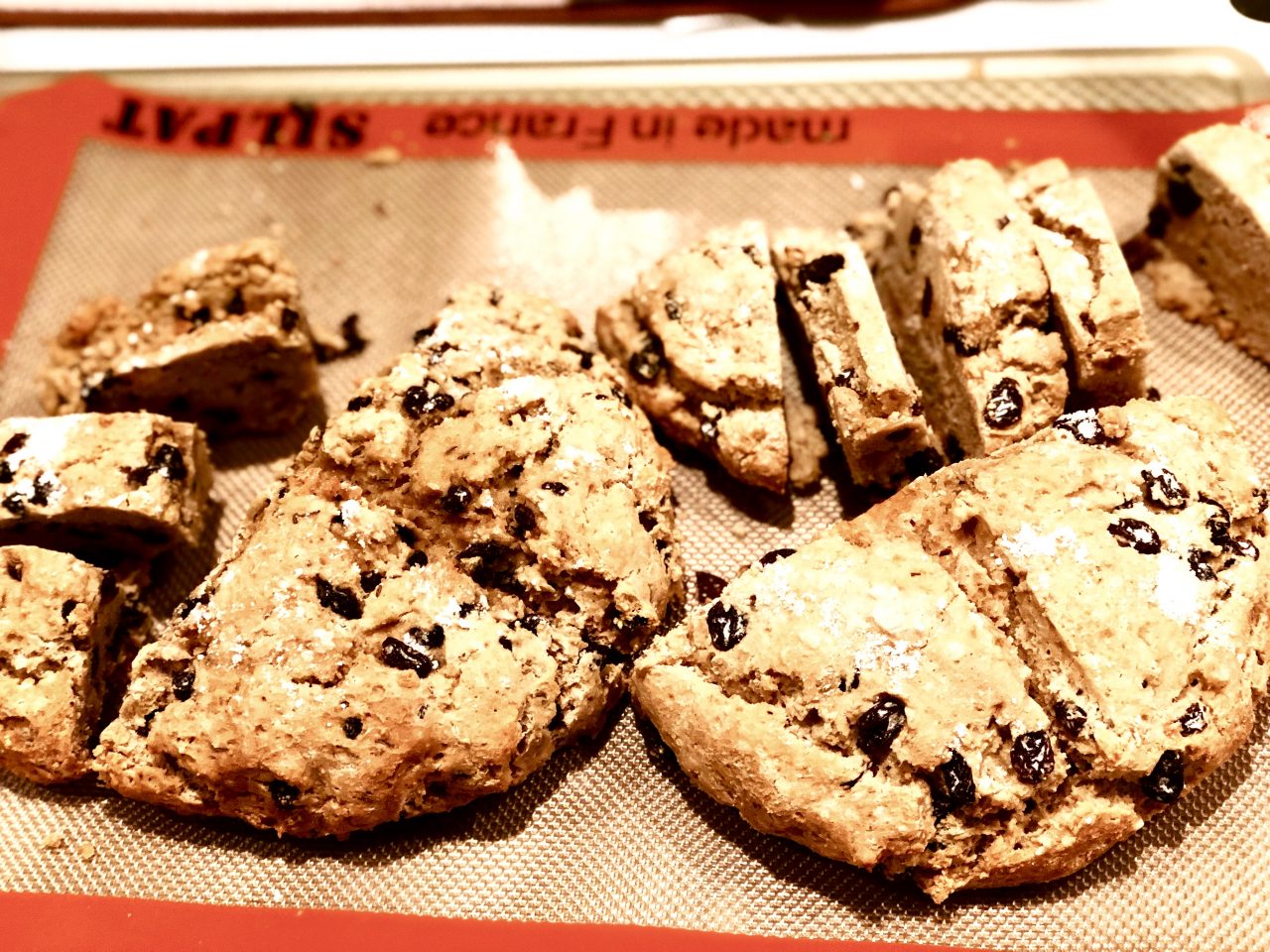 This recipe rocks. I slightly changed it to add more protein. I made it last night and everyone including the kids loved it. It is gluten-free and processed sugar-free. This should be your new go-to for St. Patty's day.

Size:

10-12



Ingredients:
1 cup buttermilk
1 extra large egg
3/4 tsp baking soda
2 cups Gluten free Bob's Red Mill cup for cup flour
3 tablespoon coconut palm sugar
1/2 tsp baking powder
1 tablespoon organic flax meal
1/2 tsp kosher salt
2 tablespoon unsalted butter-organic and grass fed
1/2 cup currants or raisins-organic with no added sugar
1 1/2 tsp caraway seeds optional



Directions:



Preheat the oven to 400F. If using a pizza stone, make sure it's in the oven. Turn a baking sheet upside down, lay a piece of parchment paper on it, then oil it lightly. If not using a pizza stone, prepare a baking sheet with lightly oiled parchment or line it with a silicone baking mat. I use a silicone baking mat. If doing that just set your oven to 375 degrees. 
Combine the buttermilk, eggs, and baking soda in a medium bowl and set aside to let the baking soda start to work.
Add the flour, palm sugar, baking powder, flax seed and salt to the bowl of a food processor fitted with a steel blade. Pulse several times to combine. Add butter and process until it's the size of small peas.
Transfer the flour mixture to a large bowl. Stir in the currants and caraway seeds until it's evenly combined. Make a well in the center of the flour and add the wet ingredients, stirring just until combined. Make sure to scrape the bottom and sides of the bowl well while stirring. The dough will be very thick.
Using a rubber spatula, shape the dough into a ball then wet your hands and transfer the dough to the prepared baking sheet. Form into a round disk shape and then use an oiled knife or a bowl scraper to score the dough into 5 pieces. Lightly dust the top of the loaf with flour.
If using a pizza stone, gently slide the loaf from the back of the baking sheet onto the stone. Otherwise, put the baking sheet in the oven. Turn the oven down to 375F. Rotate the bread 180 degrees halfway through the baking time. If it browns too quickly, cover it with aluminum foil. Bake for 45 – 55 minutes, until the bread has baked through. If you have an instant-read thermometer, the internal temperature should reach 200F.
Let cool slightly on a wire rack before serving.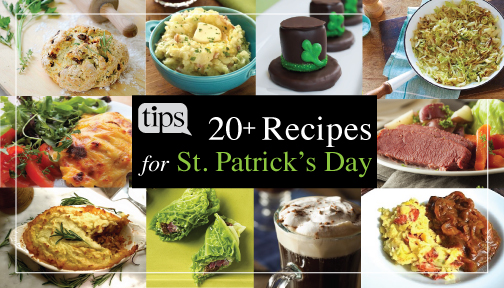 ---
Comfort Food: Warm Up with Shepherd's Pie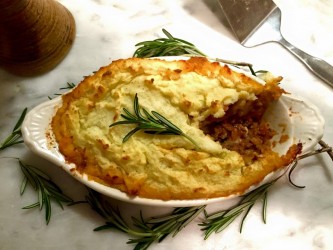 ---
Traveling to Ireland on a Budget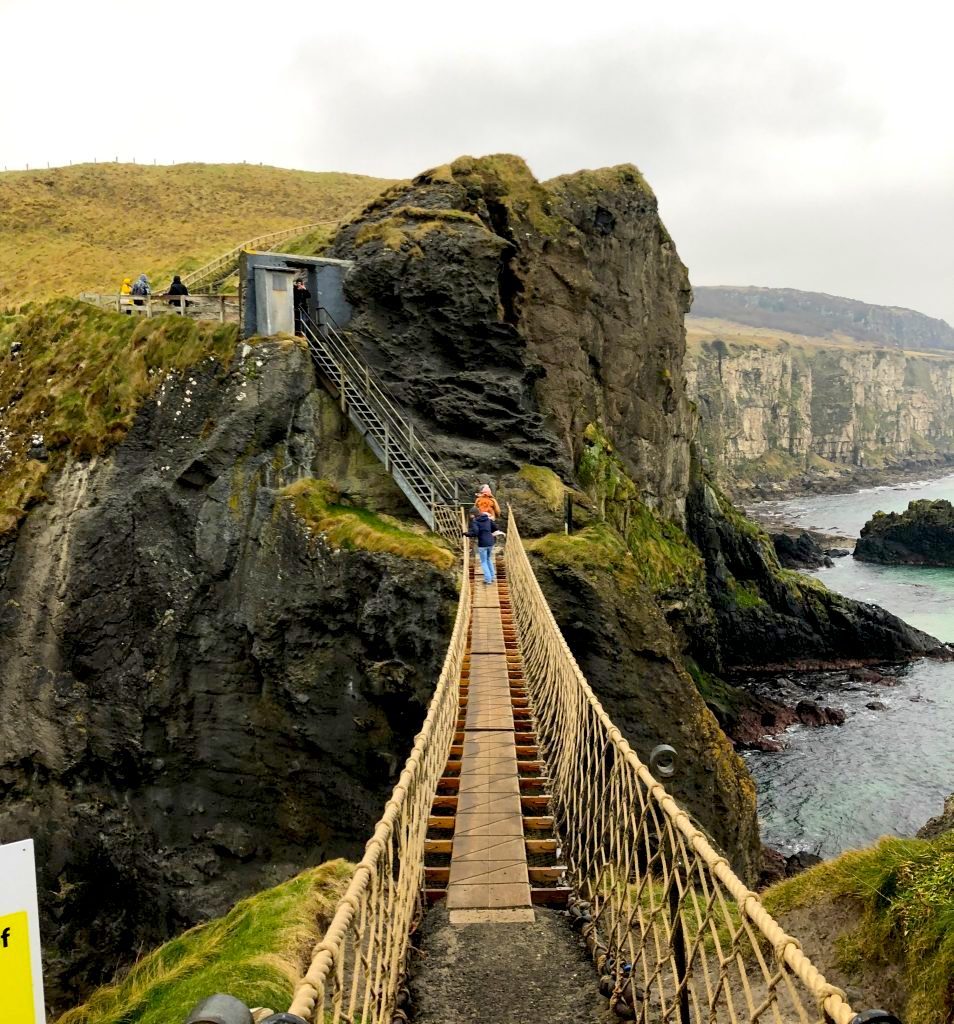 ---
A Wilde Oscar Guinness and Bourbon Cocktail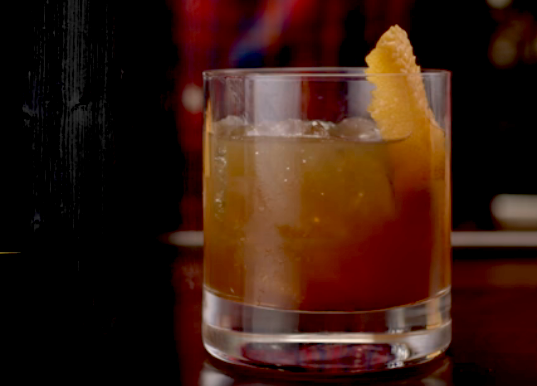 ---
Take This Quiz to Find Out How Irish You Are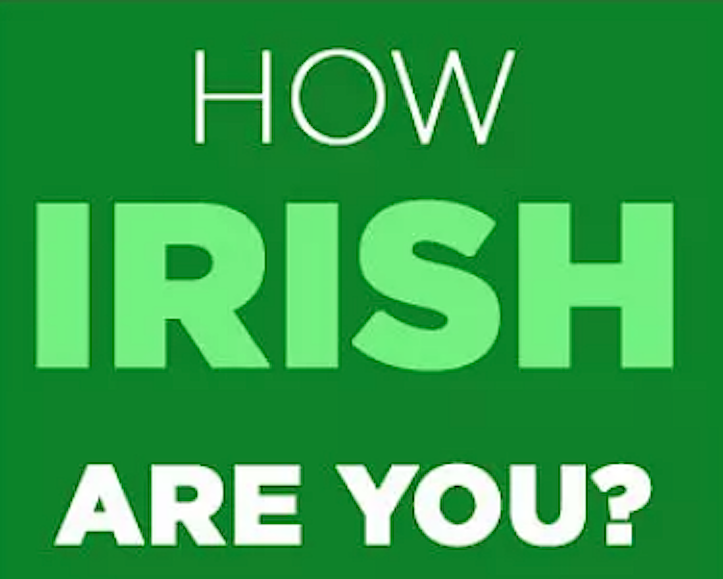 ---
---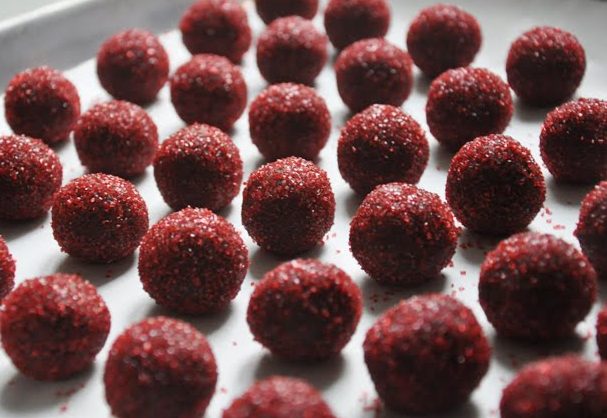 ---