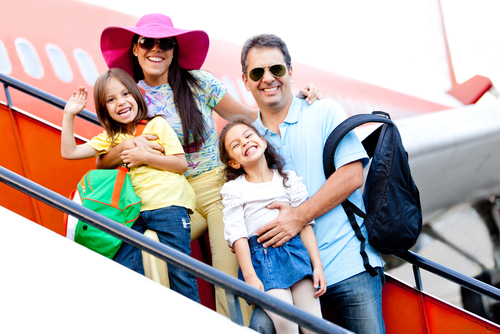 One of the things I love about traveling is trying new restaurants and local cuisine. But after several days, this can weigh on you (literally). Sometimes you just want to take the situation into your own hands and have something "home-made"; not swimming in butter, drenched in dressing or containing more salt than the ocean. Here are some tips to (try and) stay healthy while hoteling it:
Room Choice – Preferably get a room with a kitchenette but a fridge and microwave will work, or at the very least, a coffee maker. Keep in mind, aside from your food, you may have to bring, borrow or buy cooking and eating utensils (bowl, foil, cutting knife, utensils, etc).

Water

– You will need LOTS of water. This is so important especially if the tap water might be non-potable. With travel usually comes a lot of walking or driving, but really, anytime we are outside our normal daily schedules our eating, drinking, and exercise routines get off kilter. Airplane travel and changes in climate can be dehydrating requiring us to need more water than usual.

Staples

– Stock up on fruits and veg that do not need to be stored in a fridge, are easily portable, don't require much work or create mess (apples, bananas, grapes, prepared carrots and celery) for healthy snacking and cooking.
Treats – Consider treats like granola bars, or individually packaged snacks (preferably healthy) that can be tossed in a bag or purse, self contained and disposed of when done. This will not only decrease the urge to buy junk when you are exploring and hungry but save you money from having to buy from the hotel or elsewhere.
Breakfast – It's true what they say – it's the most important meal of the day. If you start your day off right with a healthy, hearty breakfast you can probably get through most of the day with just a snack until dinner. Breakfast buffets are great for the variety of options, hot and cold and getting a balanced breakfast with fruits, protein, and veg too along with the obligatory carbs. You can also grab some whole fruit to go for later in the day.
Hotel "home-made"– When you really just need to take a break from eating out there are some great easy recipes using a microwave. No microwave? No problem! Check out these innovative recipes using a coffee maker!