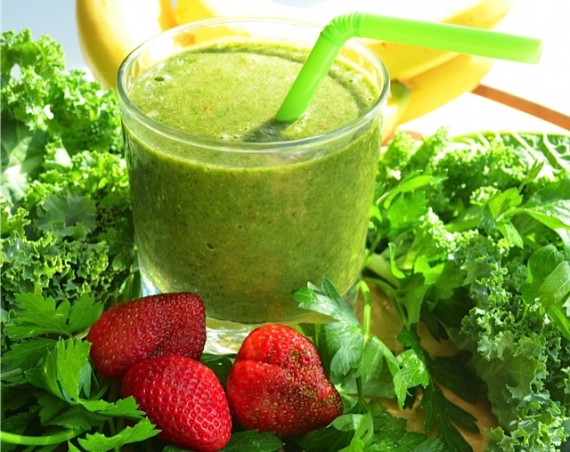 prepared by and photo by Emily Doscher

Chef Seamus Mullen shared his recipe for this parsley, kale, and berry smoothie in bonappetit.com (April 2012).  Chef Mullen suffers from rheumatoid arthritis, and with a bit of research he has found that parsley contains anti-immflamatory properties, which has aided in relieving the soreness in his hands.  By adding parsley to dishes, you are giving a boost to your immune system, which can aid in the defense against many illnesses. Kale, is loaded with fiber, iron, vitamin K, C, A and calcium.

Size:

2 servings



Ingredients:
1/2 cup (packed) flat-leaf parsley
4 large kale leaves (center ribs removed)
1 cup frozen organic berries (do not thaw)
1 sliced banana
1 tsp ground flaxseed



Directions:




Puree all of the ingredients in a blender until smooth.  Add water if too thick.
That's it!