Ramp It Up: A Celebration of Spring in Cleveland Heights
Thursday April 14  •  6:30pm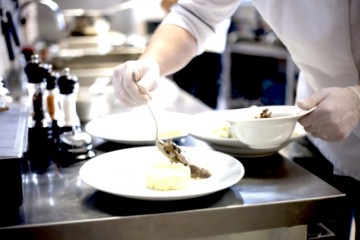 We Are Cleveland Heights presents Ramp It Up, a celebration of spring in Cleveland Heights, featuring food and drink by local vendors. The event takes place at Forest Hill Ballroom in the historic Heights Rockefeller Building on Mayfield Road and will highlight local ingredients, community participation, and live music by Sweetgrass.
Grab a date and plate. Here's what we're looking forward to trying…
Fire Food & Drink will be serving creamy polenta with local goat cheese, ramps, killbuck farm mushroom ragout and micro arugula. Don't miss Nighttown's hommemade potato gnocchi, with hot Italian sausage dipped in a Gorgonzola fondue topped with dehydrated sage. Forest Hill Kitchen will serve a Country rabbit pate with violet mustard. Or try lamb meatballs with saffron sauce from Culinary Occasions. And leave room for dessert from Luna Bakery & Cafe or Hummingbird Bake Shop.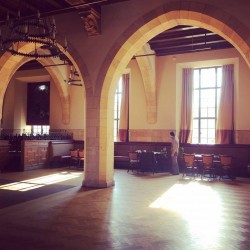 Thursday, April 14, 2016 from 6:30 to 9:30pm. Tickets: $75.
Forest Hill Kitchen & Ballroom, 3099 Mayfield Road, Cleveland Heights, OH 44118