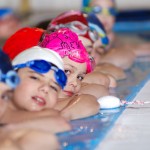 On Friday, June 24, 2016, tens of thousands of children and adults at aquatic facilities around the world will participate in The World's Largest Swim Lesson™.   The Summit Family Aquatic Center (SFAC) is an official host this year and welcomes all to participate in this global event.  Since its inception, more than 155,000 children and adults have participated in the WLSL™ with the 2015 event alone hosting over 38,000 participants from 22 countries.
Research shows participation in formal swimming lessons can reduce the risk of drowning by 88% among children aged 1 to 4, yet many do not receive formal swimming or water safety training. Drowning remains the leading cause of unintended, injury-related death for child ages 1 to 4 and the second leading cause of accidental death for children under the age of 14.
The 2016 WLSL™ event at the SFAC, run by the Summit Department of Community Programs,  will kick off at 10:00AM, welcoming both members and non-members to participate. No pre-registration required. Participants will be asked to sign in on the day of the event.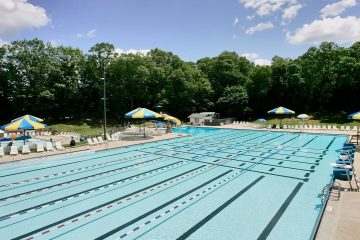 The SFAC is located at 100 Ashwood Avenue. Free event parking will be available on-site.
Join the movement to help spread awareness on the importance of learning to swim at the WLSL™ 2016 event.  Parents are encouraged to visit wlsl.org for additional information and resources on drowning prevention.
For more information on this event call 908-273-6777 or go to summitcommunityprograms.com
Details for The World's Largest Swim Lesson:
When: Friday June 24 – Gates open to general public @ 10 AM
Cost: Free admission. Memberships not required.
Where: Family Aquatic Center, 100 Ashwood Avenue, Summit
Here's the Lesson Plan:
10:00 AM – Introduction – Event guidelines, lesson objectives, and instructors.
Safety – General overview of water safety awareness messages and key skills.
Entry – Overview of safe entry into water and review of entry hazards.
Breathing and Submerging – Learn to comfortably submerge face and hold breath underwater.
Floating – Front/back floating skills.
Strokes – Basic locomotion and stroke component skills.
10:30 AM – Lesson Concludes