Here are a few camps that not only accommodate, but also cater to, children with developmental disabilities.
Cam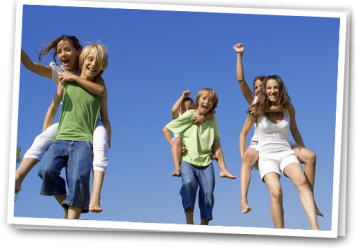 p Focus
 is a sensory, social skills and language based therapeutic camp that guilds children towards happier and healthier social interactions . The camp is designed and facilitated by experienced therapists and psychotherapists and runs from 
July 5th – August 12th
 for ages 3-12 years.  If you would like more information please contact Jane on 
201 894 5800
 or visit the website. Tenafly, NJ.
Tech Kids Unlimited
is a not-for-profit technology-based educational organization for kids ages 7 to 19 with special needs. Our work-based learning program empowers and inspires the next generation of digital natives to learn, create, develop and share the tools of technology in a supporting and nurturing environment. Brooklyn, NY.
Camp Excel is a summer camp for children with special needs or social challenges. We focus on developing social skills for building friendships that last. Bergen County and Monmouth County locations.