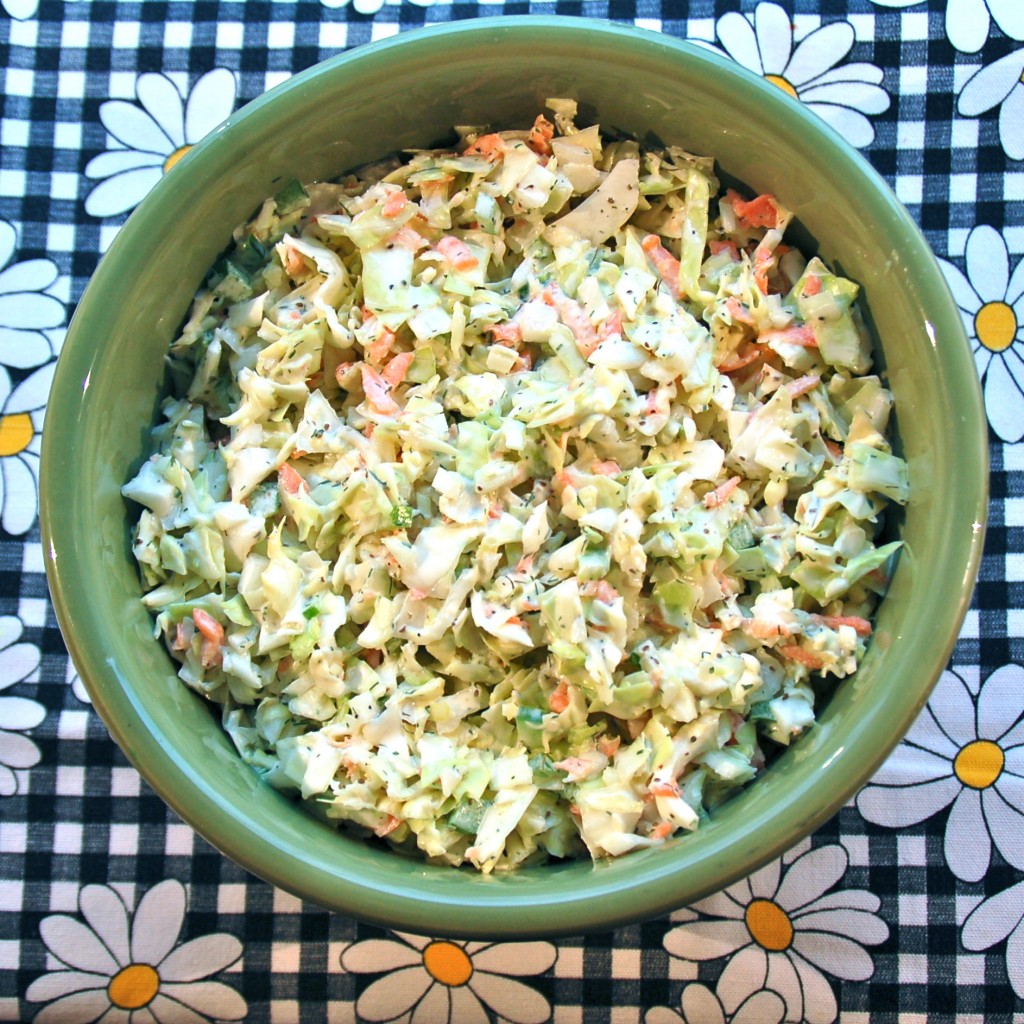 prepared by and photo by Emily Doscher

This is the cole slaw I grew up with.  My parent's version of my father's mother's slaw.  Or more simply put… my grandmother's coleslaw recipe.  It was never formally written down, so my mother and father simply winged it and came up with a delicious, crisp, ideal side for any entree.  Big ups to me, Moms and Pops!

Size:

serves 6-8



Ingredients:
1/2 head of cabbage, hand-chopped *
1 small carrot, grated
1 1/2 tbsp minced onion
1/3 of a green pepper, finely chopped
2 tbsp white vinegar
2 tbsp lemon juice
1/4 to 1/3 cup real mayonnaise
1/4 to 1/3 cup sour cream
A good dollop Dijon style mustard
1 to 1 1/2 tsp dried dill
1/2 to 1 tbsp celery seed
Salt and pepper to taste



Directions:




Place first four ingredients in a large bowl and drizzle vinegar and lemon over top.

In a smaller bowl, mix mayonnaise, sour cream and mustard.  Mix into cabbage mixture.  Sprinkle with dill, celery seed, salt and pepper.  Mix thoroughly (best if made the day of serving, but will keep a few days in refrigerator).

* Hand chopping is the secret to the crisp texture of this cole slaw.  Gets too mushy and moist in a food processor.