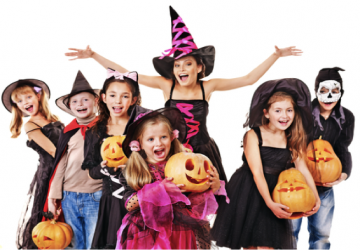 FRIDAY, OCTOBER 30
Halloween Costume Parade
Library of the Chathams, 214 Main Street, Chatham
Time: 10am to 11:30am
All ages are welcome. No registration required. Participants will meet in the children's room and join the parade around the library grounds. Be sure to bring a camera for photo opportunities with some larger than life characters. Sponsored by Friends of The Library.
Madison Pumpkin Illumination
Museum of Early Trades & Crafts, 9 Main St, Madison
Time: 5pm
5:00pm – Bring your already carved pumpkin to the Museum, they will provide the candles and arts & crafts
5:30pm – Art Workshop
6:15pm – Pumpkin Illumination
Contact Meg Wastie at 973-377-2982 ext 12 for more information or visit
2015 Halloween Spooktacular
Imagine That, A NJ Children's Museum, 4 Vreeland Rd, Florham Park NJ
Time: 5pm to 8pm
Children dress in costumes and enjoy crafts, games, prizes and pizza. Enjoy a chance to win a prize during the costume contest. All children will receive a favor bag to take home. Price for child: $17.99
Price for adult: $14.99
 purchase tickets
*If you pay at the door, seats are not guaranteed and pricing is $18.99 per child and $15.99 per adult. Tickets are non-refundable and non-transferable.
Haunted Greenwood
Greenwood Gardens, 274 Old Short Hills Road, Short Hills
Time: 5pm to 7pm
It has been said that Greenwood has a haunted past. Join Greenwood's founder and trustee, Peter Blanchard III, for an encounter with the mysteries of the garden. Be prepared to share your own haunted tales. $10 members; $20 non-members. Registration required. TIcket information
Haunted Hallway
Chatham High School, Chatham
Time: 6:30pm to 9pm
The Chatham High School National Art Honor Society invites you to face your fears!  Kids can enjoy crafts, games and other activities in the Fun Room.  At Chatham High School entrance at Main Lobby.
SATURDAY, OCTOBER 31
Madison Halloween Hoopla Costume Parade & Magic Show
Time: Parade begins at 12:15pm and Magic Show begins at 1pm
Look for the Madison Halloween Hoopla pumpkin displayed at participating Madison businesses for Tricks or Treats from 1:30-3:00pm. The parade begins at Kings Road Field at 12:15pm.
The Magic Show takes place on the corner of Waverly Place & Lincoln Place at 1:00pm. In the event of rain, the magic show will be held inside the gym of Central Avenue School, located at 50 Central Avenue, Madison.