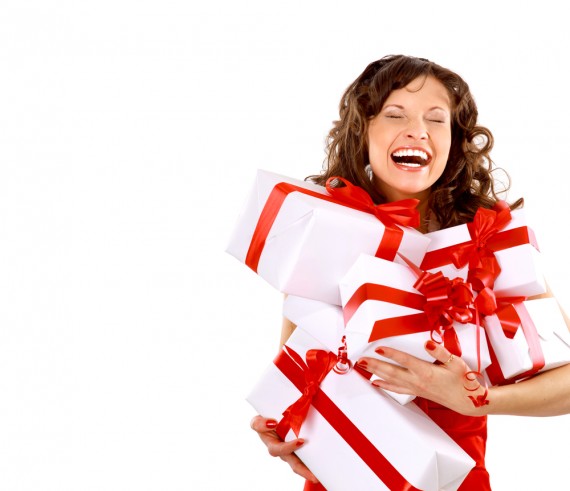 With the holidays fast approaching I wanted to share some of my favorite gifts for clients, friends and some I secretly desire myself.
For yogis, gym rats and home exercise enthusiasts alike, workout towels are a perfect gift. Leave the dishtowels for the dishes and get a few of these fun and motivational towels to mop your brow. http://www.inperspire.com/ At Inperspire you can find a number of white towels with various motivational sayings on them such as "Sweat is Sexy" or "I sweat therefore I am".
For the runner, cyclist or triathlete, consider an ID bracelet. RoadID makes several versions. Choose from a leather or nylon bracelet, anklet or shoe tag. Personalize the info with your name, address, phone number, emergency contact and maybe even a little motivational saying. You can get kid sized ones and even for your pets.
For the swimmer, a waterproof ipod and earbuds. Now you can do your laps with a little musical motivation.
For the fit fashionista or someone who has it all, give a FabFitFun box. Get the gift that keeps giving with a subscription that delivers a box full of health, beauty and fitness gear surprises every 3 months.
For journalers, a fitness, health and nutrition journal. Choose your design and track everything from your water intake, food and workouts.
For someone needing a little motivation or a jumpstart or maybe just a sign that they're doing a great job get them an inspirational bracelet, necklace or other bling from Words to Sweat By. Or how about the Tory Birch bracelet for fitbit.

For someone looking for a no –thought required home workout, a deck of waterproof workout cards. Just pull a random card from the deck and let your workout begin. Create a new workout every single time.
For ANYONE, go beyond a regular massage and amp it up. Consider myofascial release or Deep Tissue, or pre/Post Natal massage. For our readers, The Stress Reduction Group is offering $10 off your first visit.
For the those with knots and tension, a Back Buddy Self Massage tool. Now don't judge me yet. This is a must try. When My massage therapist lent this thing to me I had the exact thoughts you're having now but man, does it work. Great for the neck and shoulders and any deep back knots that need working out.
For the hiker, walker, runner or cyclist, a RunWrap. Hands-free, comfortable fitting belt to hold a cellphone, keys, dog treats, a credit card or cash. For our viewers, order your RunWrap and get FREE shipping. 
New workout gear. I am loving the edgy styles of Carbon 38. There is nothing more motivating than some brand new, funky workout gear.
These are just a very few of the great gift ideas out there for the fitness fanatics, great for someone just starting out to the seasoned exercise veteran. Of course, there's also the great standby of Gift Cards for high quality athletic clothing, to classes to personal training sessions.